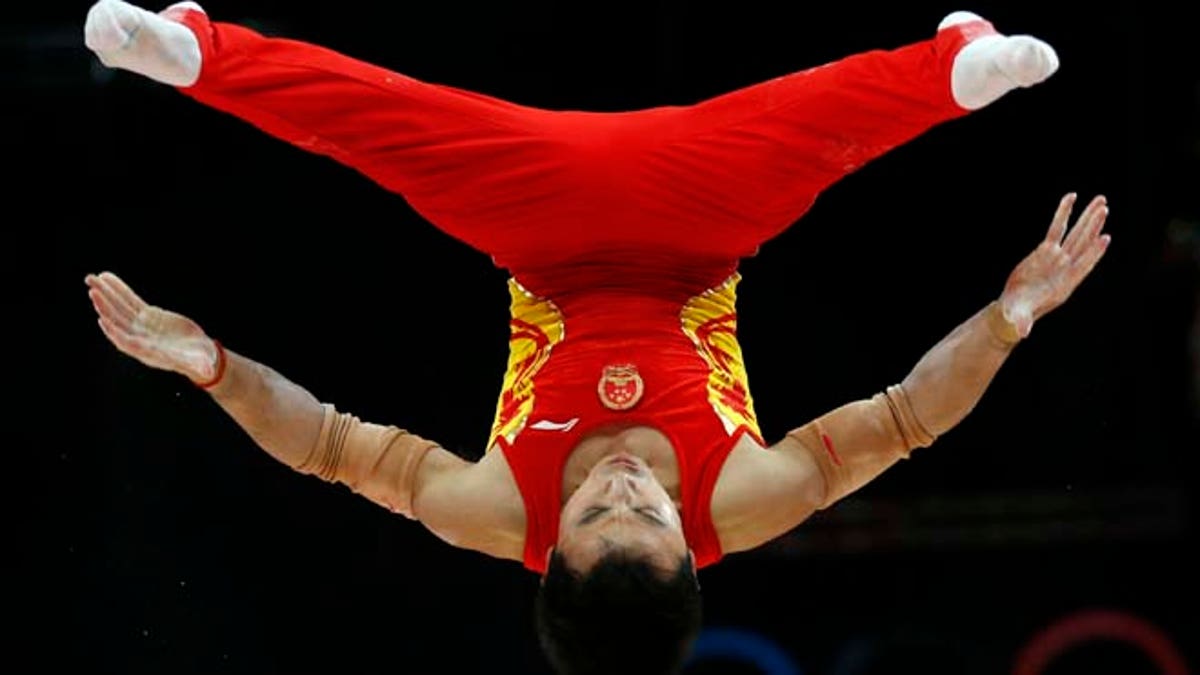 LONDON – Feng Zhe gave the Chinese men yet another gold medal, winning the Olympic title on the parallel bars Tuesday.
It was the third gold medal for China, following the team competition and Zou Kai's win on floor exercise. And there could be more to come, with Zou up later Tuesday on high bar, where he is the reigning world and Olympic champion.
Feng, the 2010 world champion on parallel bars, posted a 15.966 early in the final and waited to see if anyone could match him. Nobody could, ,and he walked out of the arena wrapped in a Chinese flag.
Germany's Marcel Nguyen, the European champion, won the silver medal and Hamilton Sabot of France won the bronze.