Fantasy Baseball Advice for May 31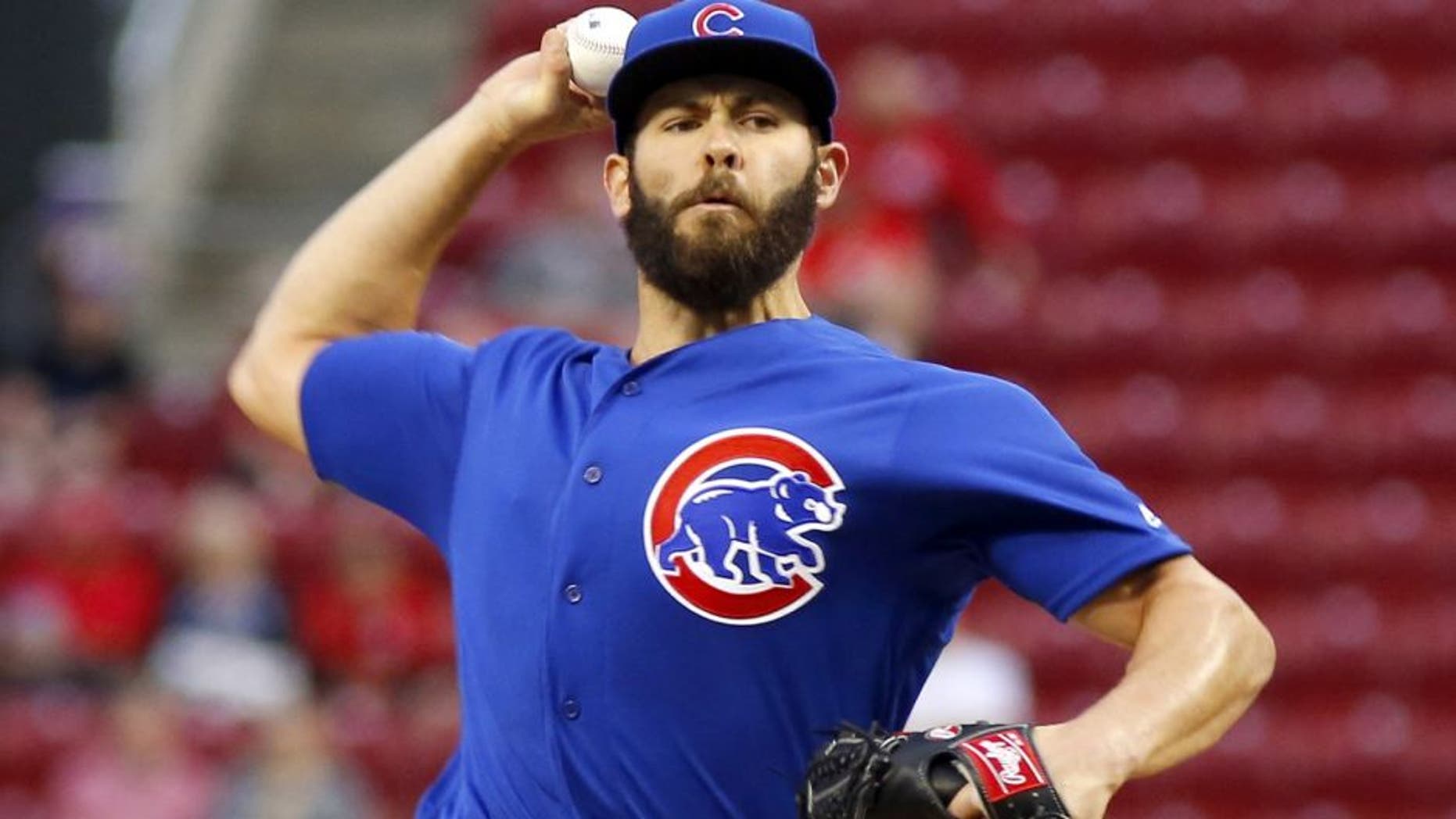 Welcome to today's daily fantasy post! Remember that you can find our posts on the new DFS home page, as well as the fantasy page. Bookmark those sites now!
Also, please scroll to the bottom of this article to see the latest tweets from Ryan Fowler (@FOXSportsFowler), D.J. Foster (@FOXSportsFoster), Adam Meyer (@FOXSportsMeyer) and me (@jhalpin37). That way, if information surfaces for any last minute changes, you can see our thoughts instantly.
Let's get to today's interesting facts, using DraftKings prices. There are 12 games on the night slate – we'll skip the three-game early set of Astros-Diamondbacks, Padres-Mariners and Rangers-Indians. Please note that much of the information in this post is being published several hours prior to game times, so check MLB lineups later to confirm that any recommended players are included.
5 Things to Watch:
1. Jake Arrieta ($13,000) is a -230 favorite against the 23rd-ranked Dodger lineup (.302 wOBA) ... Jose Fernandez ($12,400) has averaged 35.2 DraftKings points over his last four starts, but draws the Pirates ... Mets lefty Steven Matz ($11,100) has been terrific lately, averaging 29.5 DK points over his last four starts, and gets the White Sox at home as a -178 favorite.
2. For a more reasonably priced SP, consider Mike Leake ($7,600). Leake has righted the ship after a rough start, averaging 20.7 DK points over his last four games. He faces a slightly below average Brewer lineup that strikes out more than any team in the majors ... Eduardo Rodriguez ($6,100) makes his 2016 debut for the Red Sox, but you'll want to avoid him vs. the scary Orioles.
3. Yo, BvPers: David Ortiz ($5,500) is six-for-13 with two homers and a 1.687 OPS vs. Kevin Gausman ... Matt Carpenter ($5,000) is 16-for-35 with three homers vs. Wily Peralta ... Jonathan Lucroy ($4,400) is 15-for-32 vs. Leake ... Carlos Beltran ($4,000) has three homers in 30 at bats vs. J.A. Happ.
4. Your biggest weather issues are with Reds-Rockies and Rays-Royals, both of which have forecasts that feature rain chances of higher than 50 percent at gametime. Weather.com calls for a 90 percent chance of thunderstorms in Denver at 8 p.m., so you'll want to have an alternate plan for your Rockies stack.
5. Bargain hunters: Cubs C David Ross ($2,400) has 36 DK points over his last three games, and has a 1.261 OPS in 30 plate appearances vs. LHP ... For $2,900, Mark Teixeira is worth a look vs. Happ, even if he hasn't done much to earn your trust this season ... Orioles 2B Jonathan Schoop ($2,800) might bat sixth or higher again, and has more power than most at his position ... If Rays 3B/SS Taylor Motter ($2,900) bats near the top of the order vs. Dillon Gee, he'll be worth a look ... Justin Upton has been terrible, but for $2,900 vs. Hector Santiago? Maybe? ... Byron Buxton ($2,300) is expected to rejoin the Twins tonight, and has a soft matchup vs. Eric Surkamp, but let's see where he hits in the order.
Adam Meyer will post his Must-Start of the Day, Deal of the Day, Avoid of the Day, Stack of the Day and more later today!
Tweets from https://twitter.com/FantasyOnFOX/lists/fox-sports-fantasy