Fans weigh in: Chase Elliott will be next first-time Cup Series winner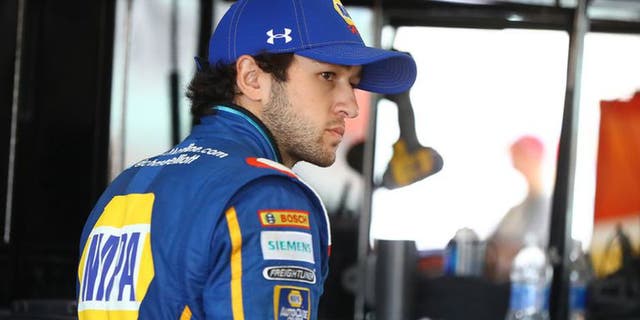 NEWYou can now listen to Fox News articles!
With Ryan Blaney becoming the third first-time winner of 2017, along with Ricky Stenhouse Jr. and Austin Dillon, we asked fans who they thought would be the next first-time winner in the Monster Energy NASCAR Cup Series.
The results are in and Chase Elliott dominated with 71 percent of the vote.
Erik Jones received the second-most votes at 24 percent with Daniel Suarez and Ty Dillon bringing in three and two percent, respectively.
Its no surprise that Elliott won the vote, hes the most experienced of the four drivers and has become an instant favorite with fans, which is no surprise since his father, Bill, won the Most Popular Driver Award a record 16 times.
Elliotts come close to winning several times, including finishing second in both races last year at Michigan, which is where the Monster Energy Series heads this weekend.
Jones heads to his home track after posting a career-best third-place finish at Pocono. Suarez has continued to improve but doesnt seem to be in aposition to win yet, at least not without a strategy move.
Speaking of strategy moves, Dillon nearly pulled one off at Dover but ended up getting passed and crashing, finishing 14th.