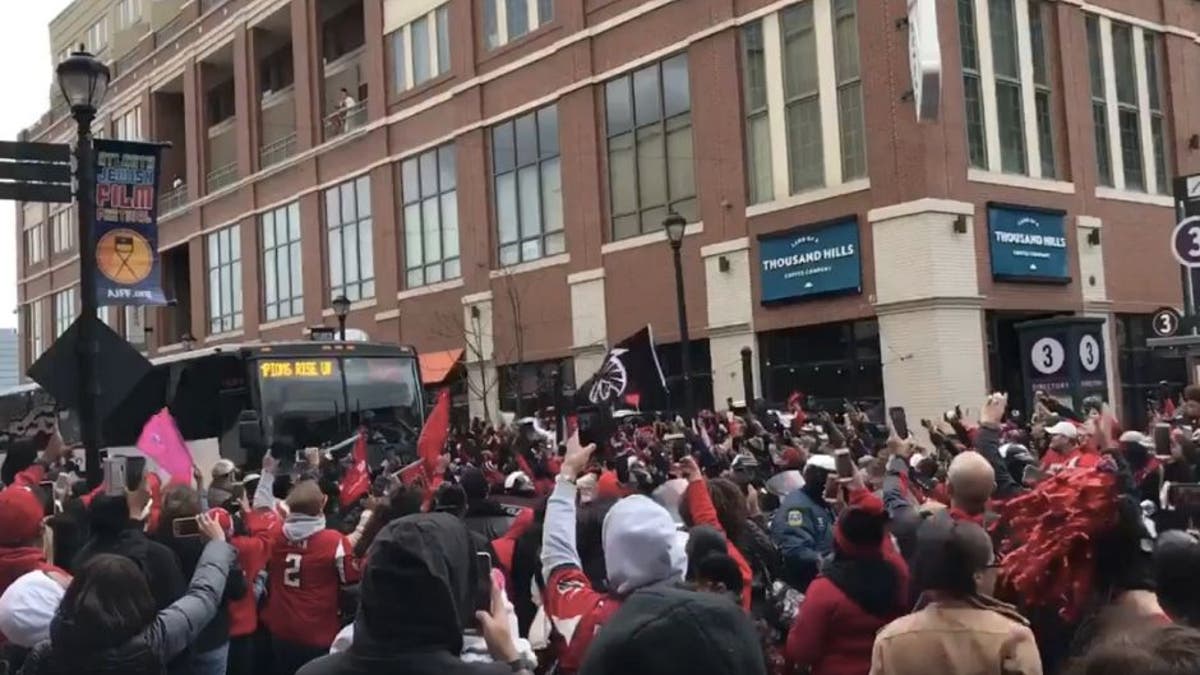 With Super Bowl LI exactly one week away, the Atlanta Falcons have begun making their way to Houston. They hosted a send-off party in Atlanta on Sunday afternoon ahead of their flight, and fans came out in droves to wish the Falcons well against the Patriots in the big game.
Here's a view from the team's bus:
The city of Atlanta hasn't experienced this level of excitement for a sporting event since the Braves were in the World Series in 1999. And before that, maybe the Olympics in 1996.
It's safe to say these fans are ready for their team to return with the Lombardi Trophy.