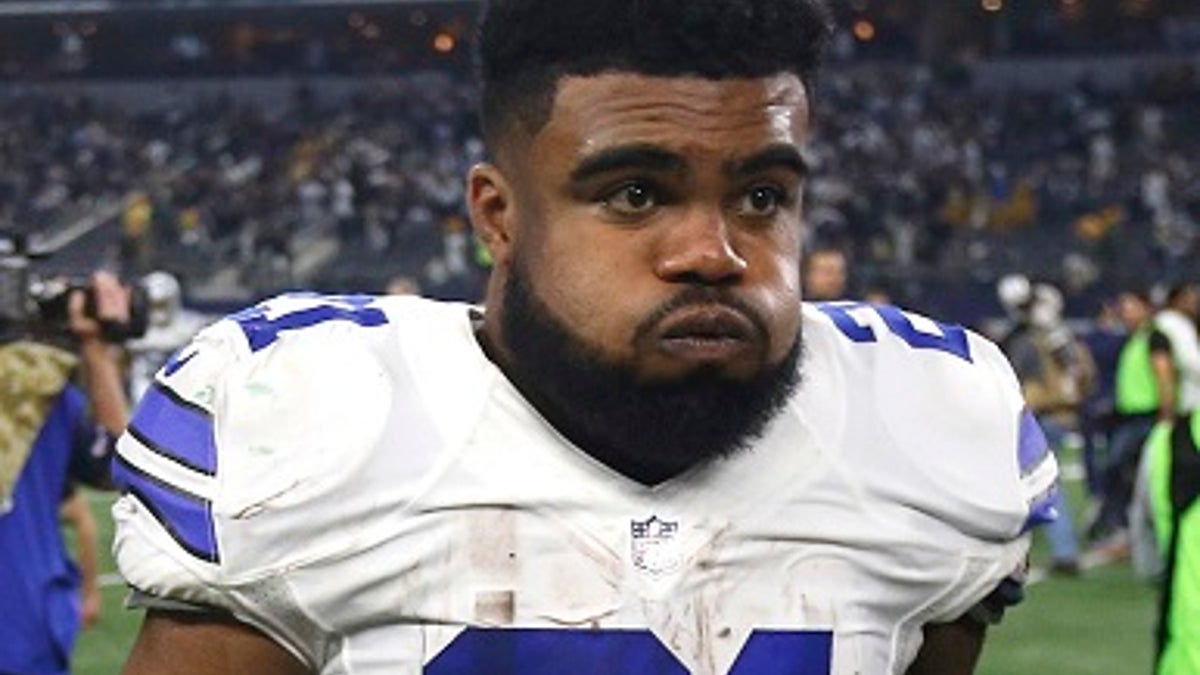 Dallas Cowboys star running back Ezekiel Elliott has been suspended for six games after the NFL's year-long investigation into his domestic violence case in Ohio.
The 2016 NFL rushing leader was suspended despite prosecutors in Columbus deciding more than a year ago not to pursue the case involving Tiffany Thompson, Elliott's girlfriend at the time.
In a letter to Elliott informing him of the decision, NFL special counsel for conduct Todd Jones said advisers brought in by the league "were of the view that there is substantial and persuasive evidence supporting a finding that (Elliott) engaged in physical violence against Ms. Thompson on multiple occasions during the week of July 16, 2016."
DOLPHINS, QUARTERBACK JAY CUTLER REPORTEDLY AGREE TO TERMS ON CONTRACT
The NFL also said he violated the league's "personal-conduct policy," according to NFL.com.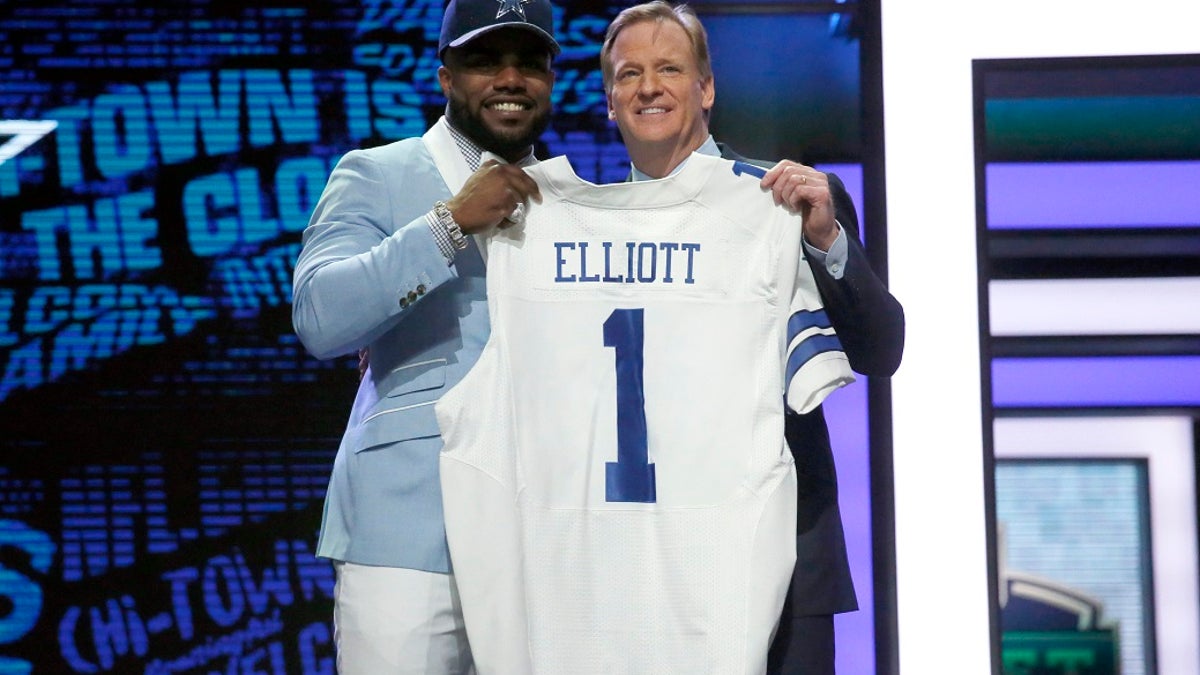 Elliott, 22, who would have started his second NFL season on Sept. 10 may not be on active roster until Oct. 23. The running back, who has denied the allegations, was given three days to appeal the ruling.
The league revised its personal conduct policy in 2014 following sharp criticism of a case involving former Baltimore Ravens running back Ray Rice. The policy gave Commissioner Roger Goodell authority to suspend players for at least six games in domestic cases, with or without a conviction.
DERWIN JAMES RETURN TO FIELD BUOYS FLORIDA STATE BOUNCE-BACK HOPES
In July 2016, Thompson told police that Elliott assaulted her five times in one week. The NFL investigated the police report immediately.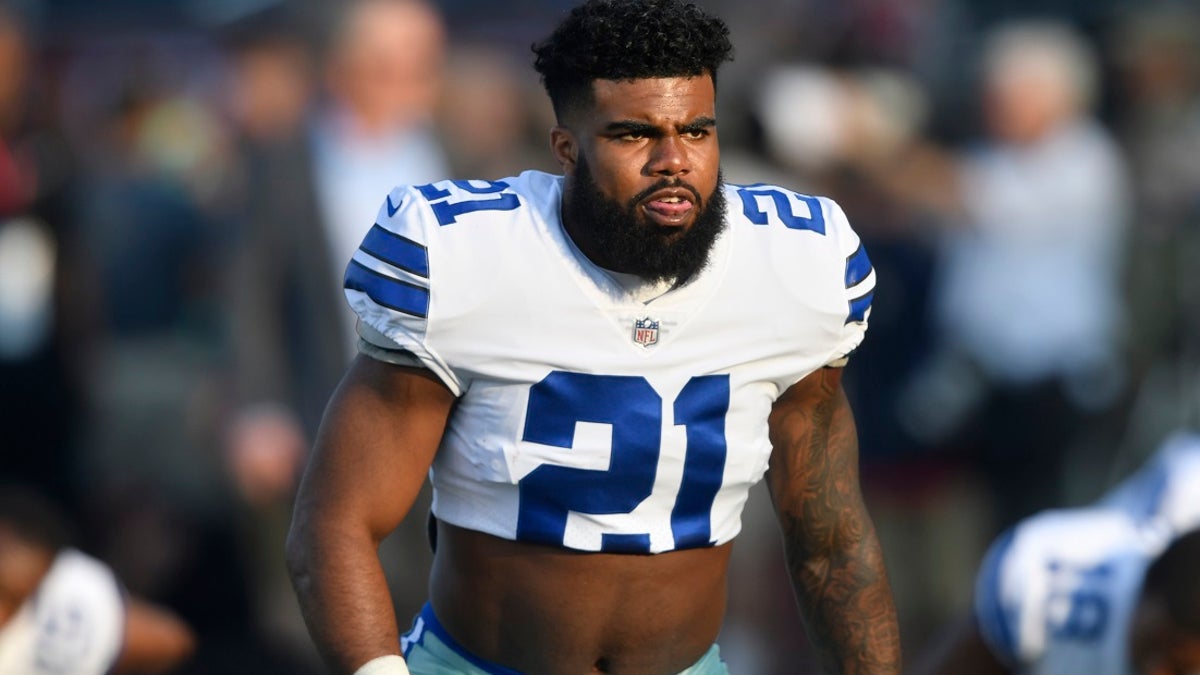 This was not the first time the NFL investigated Elliott for off-field incidents. Last year, Elliott was seen in a legal marijuana shop during the preseason in Seattle and was caught on video pulling down a woman's shirt during a St. Patrick's Day parade in Dallas this past spring.
He was also involved in a bar fight in Dallas a week before training camp. The NFL said those incidents were not involved in his suspension.
Elliott, the fourth overall pick in the 2016 draft, finished with 1,631 yards rushing in helping lift the Cowboys to the best season record in the NFC at 13-3 before losing to the Green Bay Packers in the divisional playoff game.
The Associated Press contributed to this report.