Ex-49ers coach reveals the illogical reason behind picking Alex Smith over Aaron Rodgers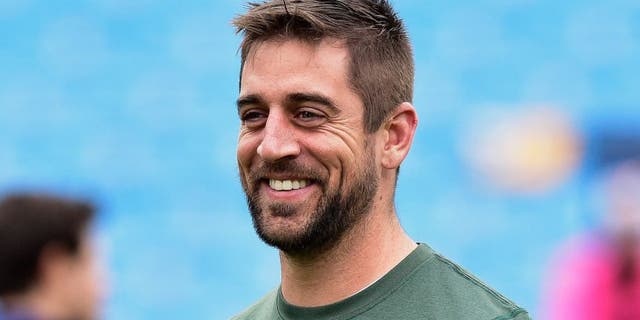 One of the NFL's best quarterbacks in the league currently was taken in the draft 11 years ago. He didn't go first overall, though. Aaron Rodgers fell all the way to the Green Bay Packers at No. 24 despite being considered a candidate to go No. 1 to the San Francisco 49ers.
Why didn't that happen? Well, because the 49ers liked Alex Smith's pleasing attitude better than Rodgers' cockiness.
"The other thing as Alex at the time was a good kid -- a very good person, a safe choice, always trying to please," former 49ers coach Mike Nolan said Tuesday morning on NFL HQ. "On the other hand, Aaron was very cocky, very confident, arrogant. So you can say, 'Why didn't you take him to begin with?' Because that's really what your best quarterbacks look like. They aren't very pleasing. They aren't very safe."
Tom Brady is cocky. Cam Newton is cocky. Sure, Aaron Rodgers is cocky, but he's also one of the best signal callers in the NFL. To make this decision sound even more ludicrous, Nolan revealed that the 49ers also didn't like Rodgers' throwing motion.
"We put a lot of stock in changing Aaron's throwing style. We also got caught up a little bit in that Alex was so mobile," Nolan continued. "That was a good thing. But in the end, we felt Alex would be the better long-time guy. Obviously, we were wrong in that thought process."
Ball security was also a factor in choosing Smith over Rodgers. Sure, Smith has protected the ball fairly well in his career, but Rodgers is consistently at the top in terms of fewest interceptions thrown year in and year out.
One can only imagine how far Rodgers would have taken the Niners for the next decade, but things turned out pretty well for him in Green Bay.