Even with sights still set on playing, Vick embracing role as mentor with Jets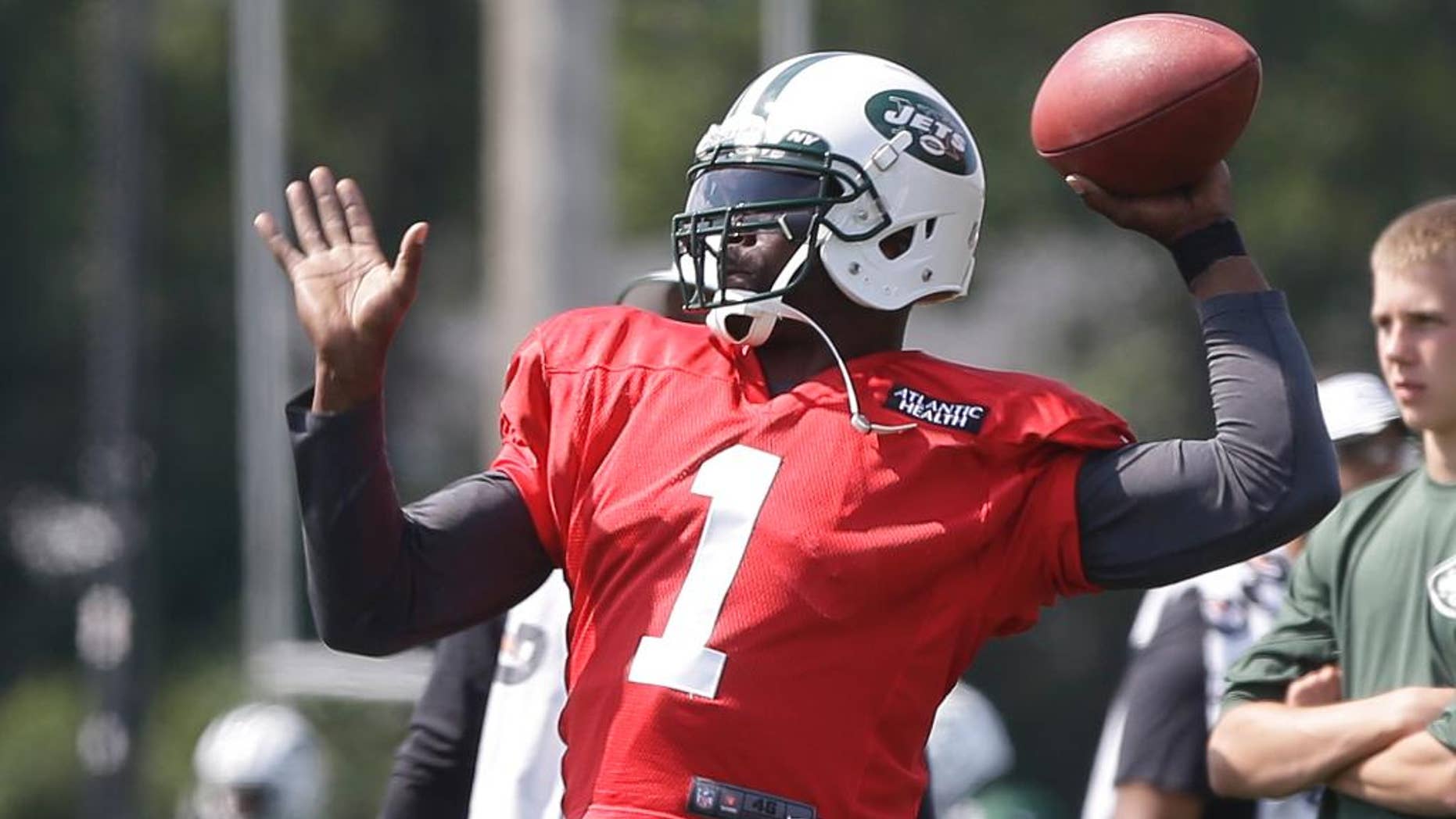 CORTLAND, N.Y. – Michael Vick believes he can still start in the NFL.
The New York Jets quarterback also believes he can still be a star.
Right now, he's in line to back up Geno Smith this season. And, just as he did last year in Philadelphia, he's doing everything he can as a high-profile mentor to help a young quarterback get better.
That doesn't mean Vick isn't hungry to be what he once was: one of the league's most dynamic players who causes defensive coordinators headaches. He's 34, though, and those opportunities are dwindling.
But Vick isn't complaining. He's embracing his role as someone Smith can learn from — while also competing for a job he may or may not have a chance to win.
___
AP NFL website: www.pro32.ap.org and www.twitter.com/AP_NFL