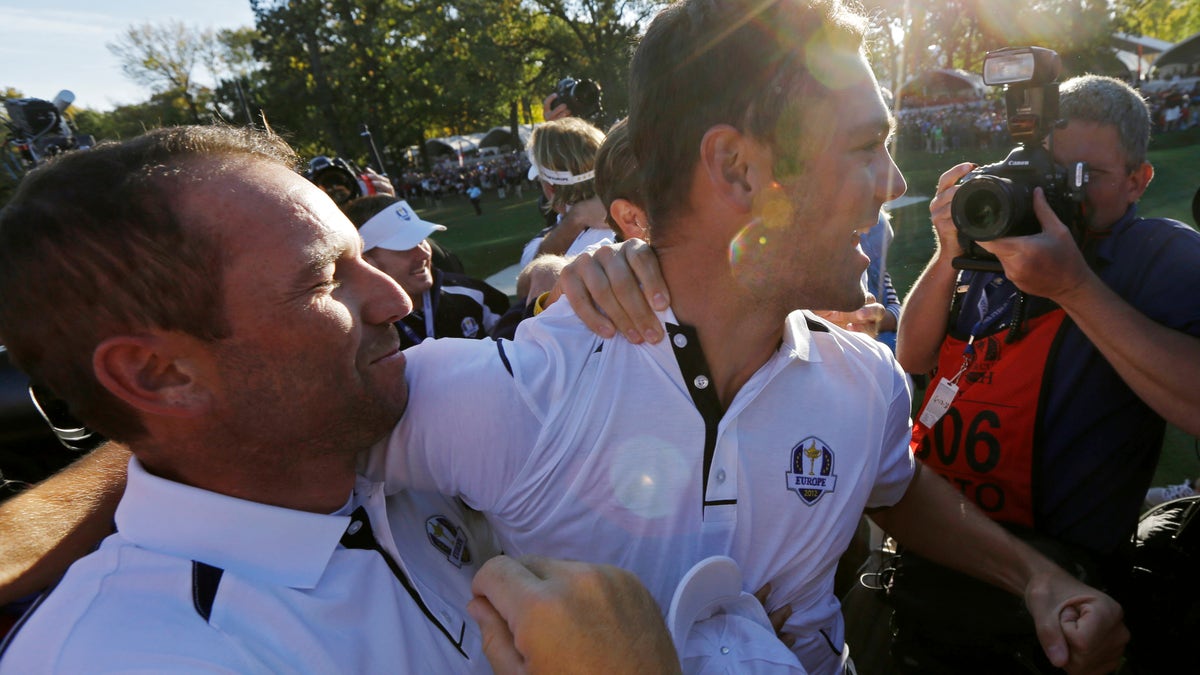 MEDINAH, Illinois – Europe has won the Ryder Cup, completing an historic comeback from a 4-point deficit to beat the United States.
Martin Kaymer delivered the crucial point with a 1-up victory over Steve Stricker on Sunday, and Tiger Woods missed from inside four feet to halve his match with Francesco Molinari. The Europeans finished with 14 1/2 points while the Americans had 13 1/2.
When Kaymer rolled in the 6-footer to clinch the cup, he threw up his arms in triumph and shook his fists. His teammates, surrounding the green and already on their feet, roared and began grabbing flags and hugging each other , fans -- anyone and anything that was in reach.
European captain Jose Maria Olazabal, watching from the middle of the fairway, closed his eyes and looked skyward. This was the first Ryder Cup without the late Seve Ballesteros, Europe's greatest player, and Olazabal had repeatedly invoked the memory of his good friend.
It was a brutal loss for the Americans, who were poised to win the Ryder Cup for only the third time since 1999 after taking a 10-4 lead midway through Saturday afternoon's matches. But the Europeans rallied to win the final two, then built on the lead by winning the first five matches Sunday.