Epstein: Cubs went down at trade deadline swinging for the fences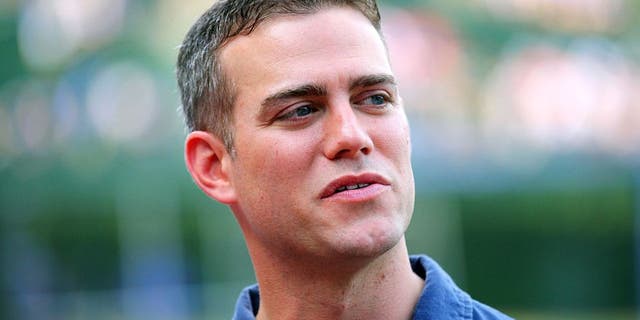 The big deal for a starting pitcher or a flame-throwing closer never materialized as Friday's non-waiver trade deadline came to a close, but it wasn't for a lack of taking some big cuts, Cubs president Theo Epstein said.
"We certainly were very aggressive in my mind packaging our prospects, especially for controllable, impact, major-league talent," Epstein told reporters, "including deals both in volume and impact -- volume in big numbers of impactful prospects going the other direction.
"The two main players we focused on late ended up not getting moved. There's only so much you can do about that. We'll definitely live to fight another day."
Chicago did make minor deals to help solidify the starting rotation, getting savvy veteran Dan Haren from the Miami Marlins, and the bullpen with Baltimore Orioles right-handed reliever Tommy Hunter.
It wasn't though the impact player such as Philadelphia's Cole Hamels, who landed with the Texas Rangers, or Tigers ace David Price, who somewhat surprisingly went to the Toronto Blue Jays.
According to sources who spoke to the Chicago Sun-Times, the bigger deals Epstein hoped to complete were for Cleveland right-hander Carlos Carrasco, 28, who's in the first year of a four-year $22-million deal, and Padres right-hander Tyson Ross, 28, a 2014 All-Star with two more years of arbitration eligibility.
(h/t Chicago Sun-Times)