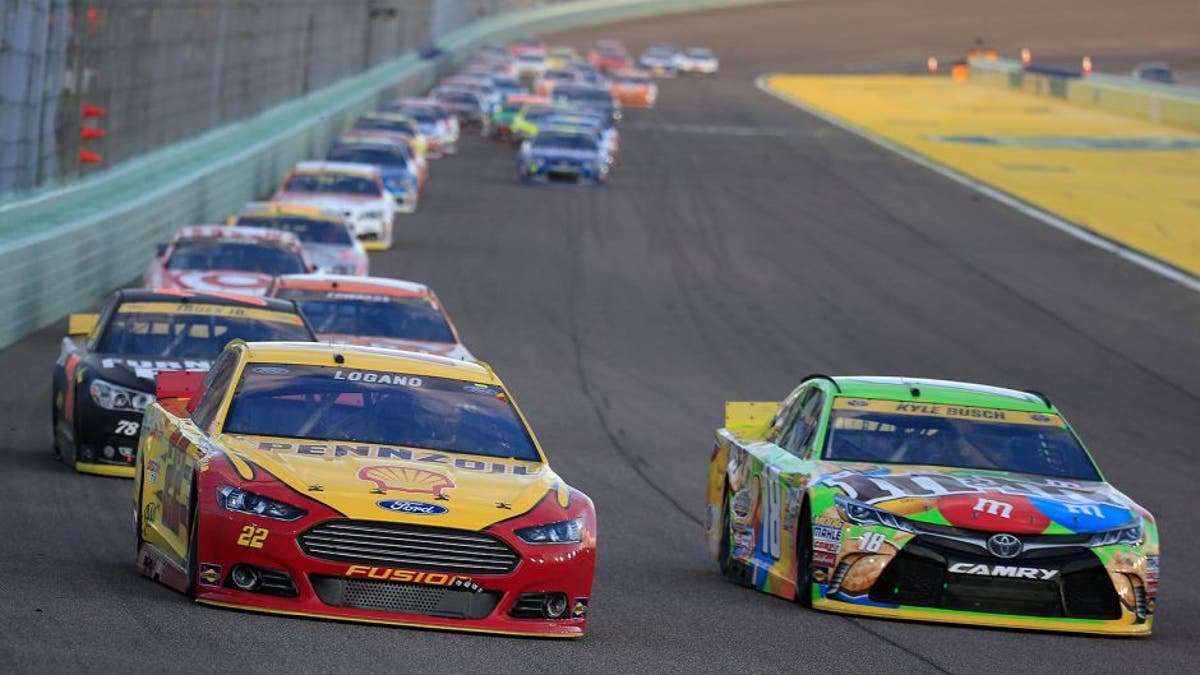 There are 41 cars featured on the NASCAR Sprint Cup Series entry list for Sunday's Ford EcoBoost 400 at Homestead-Miami Speedway.
One driver will be forced to pack up and go home following Friday's qualifying session for the season finale.
The Chase Championship 4 -- Jimmie Johnson, Carl Edwards, Joey Logano and Kyle Busch -- will battle it out for the 2016 title in the winner-take-all showdown.
An early look at Sunday's forecast in South Florida is looking perfect for the final race of the season, which calls for sunny skies, zero percent chance of rain and a high of 76 degrees.
See the full entry list below.