English FA bans Rio Ferdinand for 3 matches over tweet with derogatory reference to women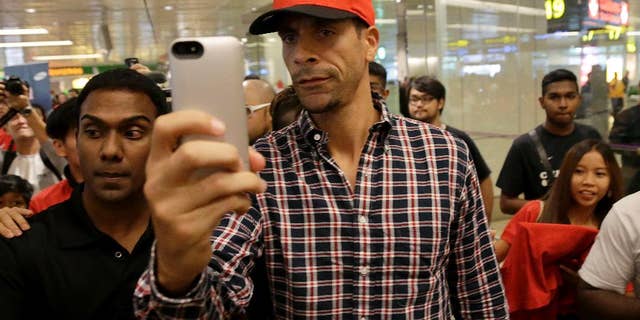 LONDON – The English Football Association has banned Queens Park Rangers defender Rio Ferdinand for three games over a tweet containing a derogatory reference to women.
The FA found that Ferdinand's comment was "abusive and/or indecent and/or insulting and/or improper" that included a "reference to gender."
An independent FA commission imposed the ban on Wednesday and also fined Ferdinand 25,000 pounds ($40,300).
The FA says Ferdinand has also been "warned as to his future conduct and ordered to attend an education program" within four months.
Ferdinand, who joined QPR in the summer after being released by Manchester United, is a member of a high-profile FA commission looking at how to improve English football.
In 2012, Ferdinand was fined 45,000 pounds (then $71,000) over a tweet.