Emotional Holm explains how she pulled biggest UFC upset ever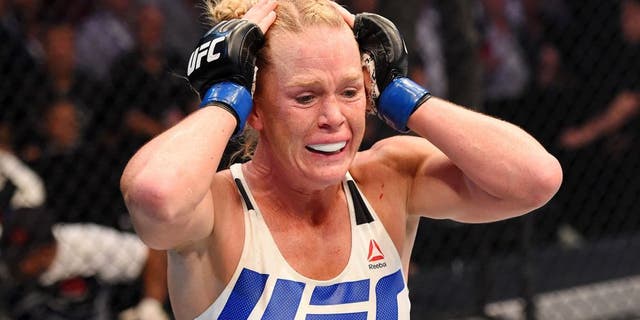 New UFC women's bantamweight champion Holly Holm did the unthinkable Saturday night, defeating the woman whom many believed to be the world's most dominant athlete, Ronda Rousey, via knockout at UFC 193.
FOX Sports caught up with an emotional Holm after her win, and she explained how she pulled off the biggest upset in UFC history. Watch it in the video above.
Holm, a 34-year-old former world champion boxer, joined the UFC in 2014 after winning the first seven fights of her MMA career. The victory over Rousey was Holm's 10th MMA win, seven of which have come by way of knockout. Stay tuned for more news and anaylsis of Saturday's historic event.