Emmanuel Ogbah declares for 2016 NFL Draft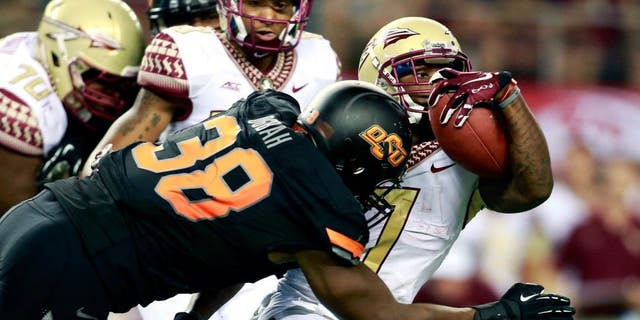 In what shouldn't come as a surprise to anyone, Oklahoma State junior defensive end Emmanuel Ogbah is headed for the NFL.
Ogbah has been the best player on an improving Cowboy defense for the past two seasons, and he is cashing in while his stock is high. Here is what Ogbah had to say regarding his decision:
After redshirting in 2012 and playing a supporting role in 2013, the explosive rusher notched 11 sacks and and 17 tackles for loss in 2014. He upped that total in 2015, sacking the QB 13 times.