EJ Manuel's start Saturday doesn't mean he's the favorite for Bills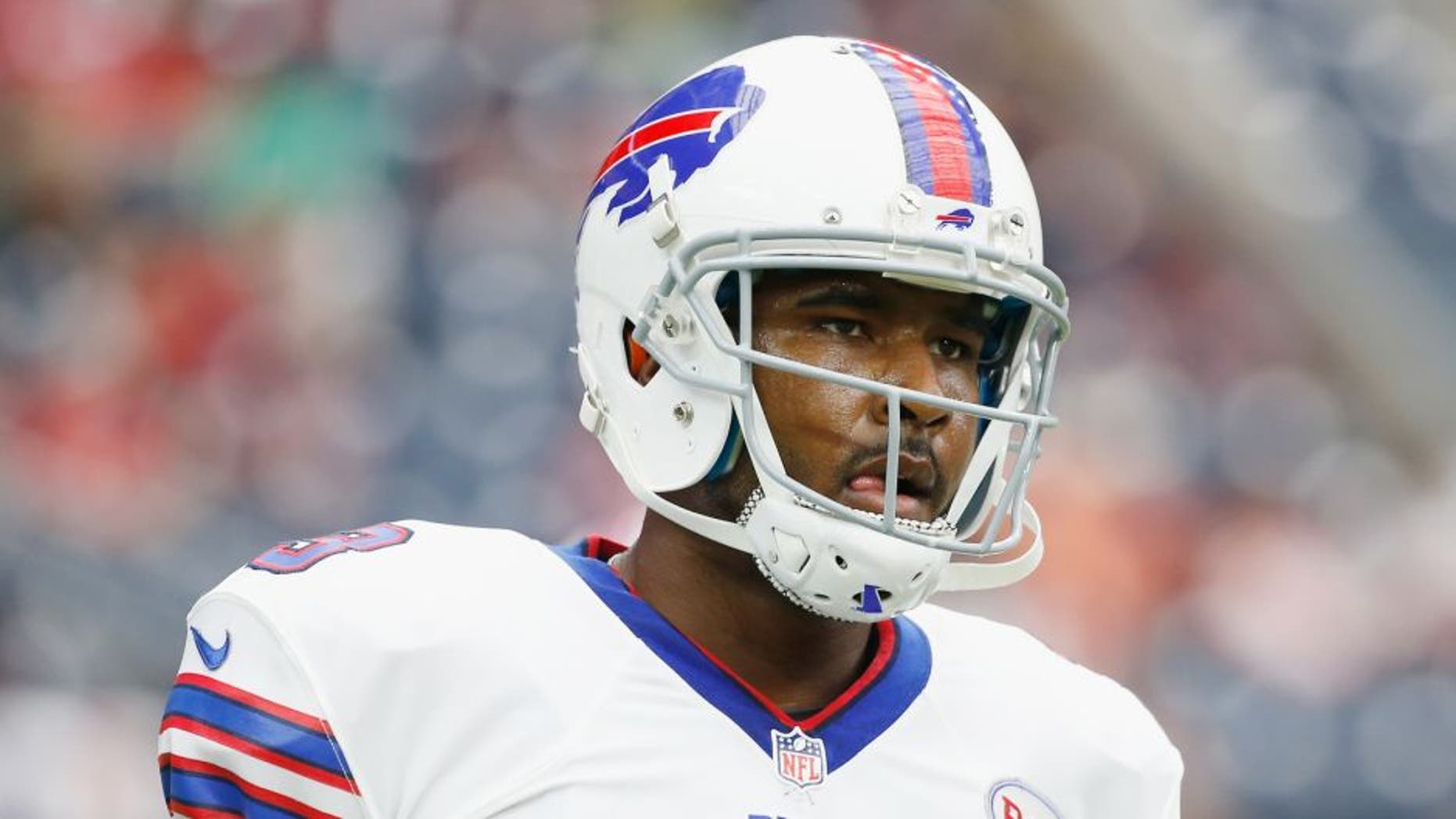 Saturday will mark the Buffalo Bills' third preseason game. It will also feature the third starting quarterback in as many games.
On Wednesday, Rex Ryan named EJ Manuel the starter for Saturday's game, as he gets what's likely his final shot at making a case to be the No. 1 quarterback for the Bills. Ryan wanted to give every quarterback a chance to earn the job, and that's exactly what he's doing.
Nothing more, nothing less.
Typically, a team uses the third preseason game to get their regular season starters on the field. That's not the case for the Bills. In fact, Manuel getting the start on Saturday doesn't mean he's won the job. In fact, he might not even be in the running.
Vic Carucci of the Buffalo News and SiriusXM NFL Radio believes Manuel's chances of winning the job are nonexistent and that there's nothing to indicate he's even in the competition.
For the majority of training camp, it's been mainly the Tyrod Taylor-Matt Cassel show. And it still is. They've earned more first-team reps than Manuel in practice, and both have performed particularly well in their preseason action. Cassel has played the least of the three, but it's widely believed that he entered camp as the favorite.
To add to the case that Manuel is already out of the competition, Ryan said all three quarterbacks will see time with the starters on Saturday. By naming him the starter, Ryan is simply keeping his word of giving all three quarterbacks a chance to earn the job.
If Manuel does want to make a case to be the No. 1 quarterback, he'll need to do a lot on Saturday. He'll have to be nearly perfect -- and even then, it may not be enough. He's been solid in the preseason, but not spectacular. He's made plays, but not like the ones that Taylor has made -- particularly with his feet.
In the end, it will likely come down to Taylor or Cassel for the starting job. Manuel has an outside chance, but with "no indications" pointing towards him being in the competition, it doesn't look bright for his future with the Bills.
(h/t Vic Carucci)