EJ Manuel won't ask to be traded, even after Bills re-signed Cassel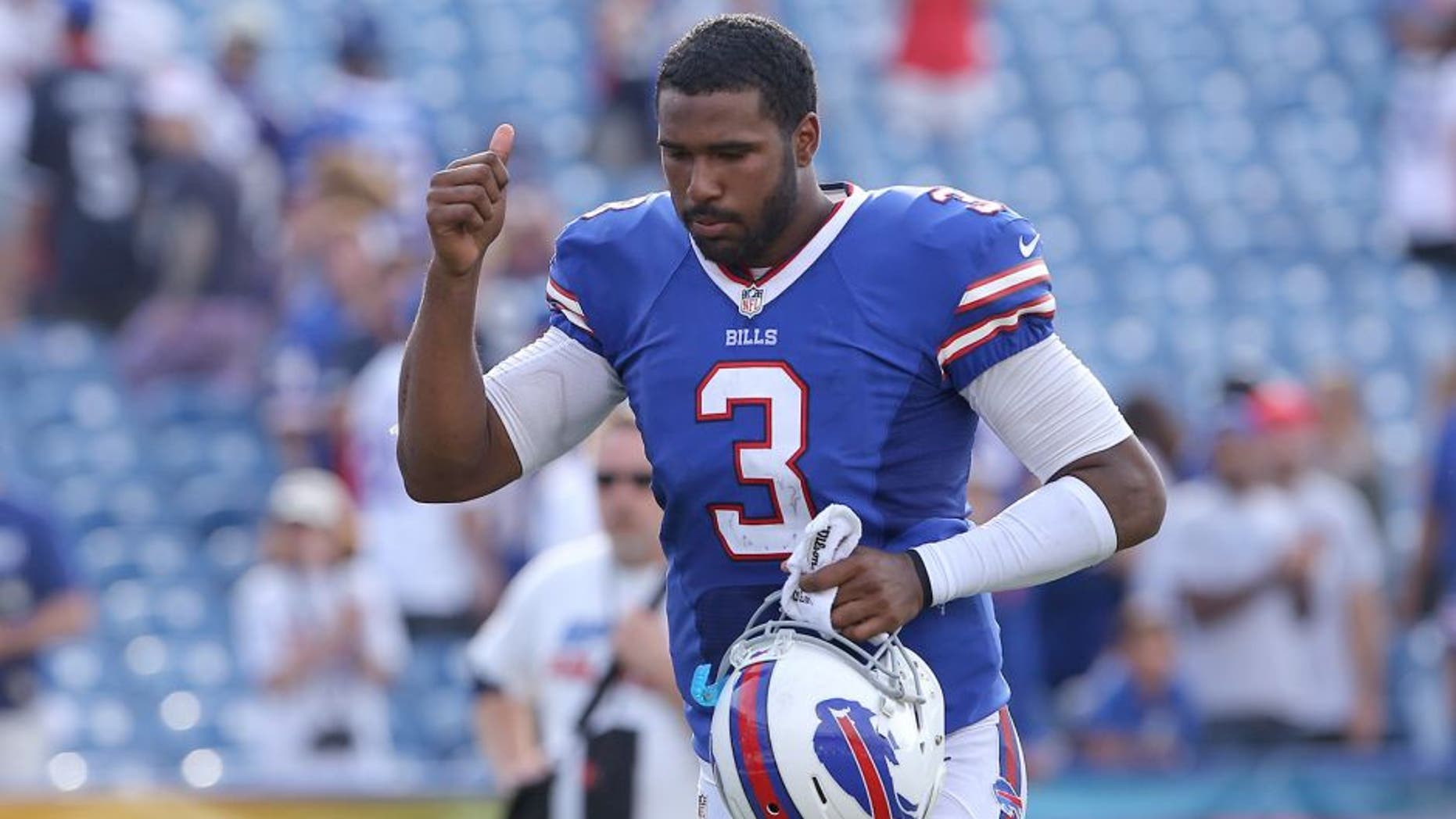 The Buffalo Bills brought back veteran quarterback Matt Cassel on Tuesday, just days after releasing him. After re-signing Cassel, the Bills also demoted EJ Manuel from backup to third string.
Needless to say, Manuel likely isn't thrilled with his new spot on the depth chart, but he's not going as far as to demand a trade out of Buffalo.
"I'm good where I'm at right now with the Bills," Manuel said via Mike Rodak of ESPN.
When he was asked if he would demand a trade, he responded with, "I'm not sure. For right now, I'm in my current place. I'm still here with the Bills. I want to be a part of this team and I want to help us win."
Manuel appears to be committed to helping the team, but how much he'll be able to do that remains to be seen. As a third-string quarterback, he likely won't see the field much, barring an injury to Taylor or Cassel.
While Manuel was given his shot as a rookie, he's still looking forward to making an impact as a quarterback in the NFL -- which may come with another team.
"The league works in mysterious ways sometimes, and it's a business," Manuel said. "I know that opportunity is going to come and I'll be ready to go."
(h/t ESPN)