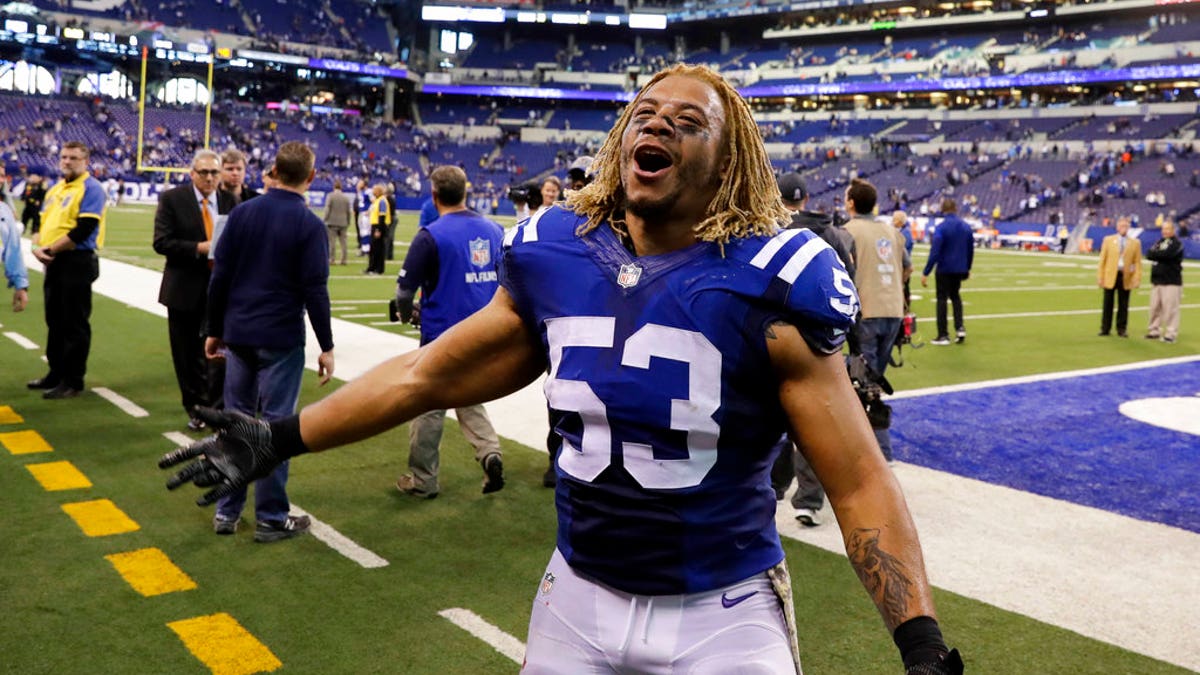 Indianapolis Colts linebacker Edwin Jackson was killed Sunday after being hit by a suspected drunk driver, the NFL team confirmed just hours before the Super Bowl.
"We were heartbroken to hear the news of Edwin Jackson's passing," the Colts said in a statement. "Edwin was loved by all in the Colts organization. We admired his outgoing personality, competitive spirit and hard-working mentality."
Jackson, according to the team, "was well-respected among all with whom he crossed paths, and he will be greatly missed in our locker room and throughout our entire organization."
The 26-year-old linebacker was hit just before 4 a.m. on Sunday on Interstate 70 in Indiana, Fox 59 reported.
Jackson, along with 54-year-old Jeffrey Monroe, who was believed to be Jackson's ride-share driver, were standing outside their 2018 Lincoln when a Ford F-150 pickup truck drove onto the emergency shoulder and hit them both, police said in a press release.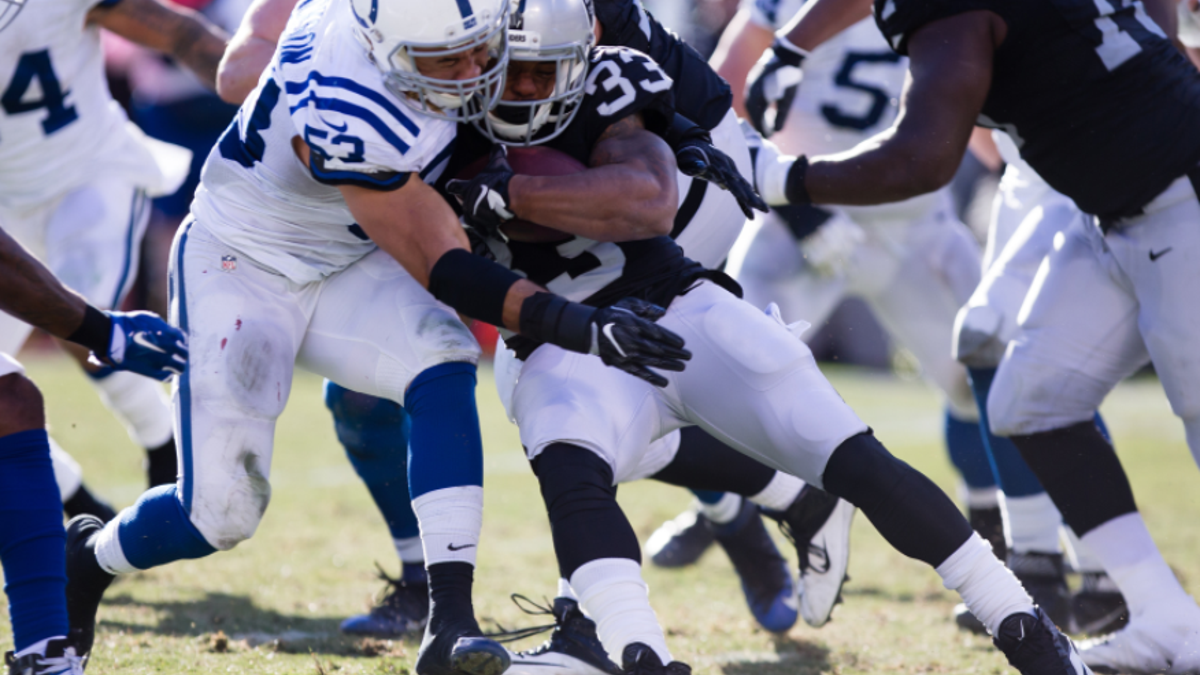 Authorities said the driver — identified as Alex Cabrera Gonsales, 37 — hit them, then tried to run away on foot but was quickly captured. State police believe Gonsales "was intoxicated and driving without a license. He was transported to the Marion County Jail," and the toxicology test results are pending.
State police said they believe Monroe pulled the car over on I-70 because Jackson became sick, and got out of the vehicle to help the NFL player.
Jackson signed to the Colts practice squad in December 2015, and was placed on injured reserve by the team in September 2017.
Friends and fans of the NFL player took to Twitter to share their memories of Jackson.
"Just learned about the passing of one of my favorite teammates," wrote former Colt Pat McAfee. "Always happy.. always uplifting.. always humble..he was a true shining light on this earth..Such an incredibly sad day for anybody who has ever been lucky enough to be around or befriend Edwin Jackson.. RIP Ed..damn."
Jim Irsay, owner and CEO of the Indianapolis Colts, wrote: "Our hearts and prayers are with Edwin Jackson's family. Terrific young man, respected and liked by all. Rest In Peace, Edwin."
Sgt. John Perrine, the state police department's public information officer, tweeted, "It's heartwarming to see the love Edwin Jackson is receiving. ... Heavy heart today, we aren't robots, these events affect us all. #DriveSober."
Colts Community tweeted that Jackson was "A role model athlete with the biggest of hearts."
"Can't believe the news I just heard," tweeted Jemel Singleton, a coach for the Colts. "That young man lit up the locker room with his smile. Rest In Peace brutha. #GoneTooSoon."
Matt Overton, a former teammate of Jackson's, wrote: "Your love for life, passion for the game & heart to serve was contagious. Continue to shine your light from above brother! We love & will miss you @edALWAYZwin. My heart & prayers go out to the Jackson family & to our @Colts family."