Eagles quarterback Carson Wentz had laser eye surgery this offseason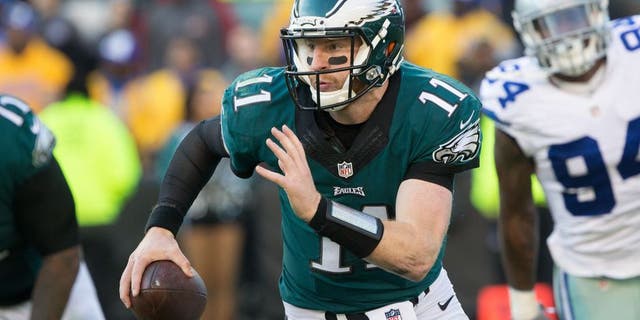 You can add Carson Wentzs name to the of NFL players looking for any edge to improve their on-field performance. The Philadelphia Eagles quarterback said that he underwent laser eye surgery this offseason, eliminating the need to wear contact lenses on the field.
I had PRK done, so it was very helpful, Wentz said on WIP. Its pretty cool to wake up in the morning and not have to throw contacts in. Its been very beneficial.
Wentz had an up-and-down rookie season in 2016. The 24-year-old led the Eagles to a surprising 3-0 start while throwing five touchdowns and no interceptions in that span. But he struggled after that point, finishing the season with 16 touchdown passes and 14 interceptions as Philadelphia ended the year at 7-9.