Eagles kicker Cody Parkey takes blame for missed field goal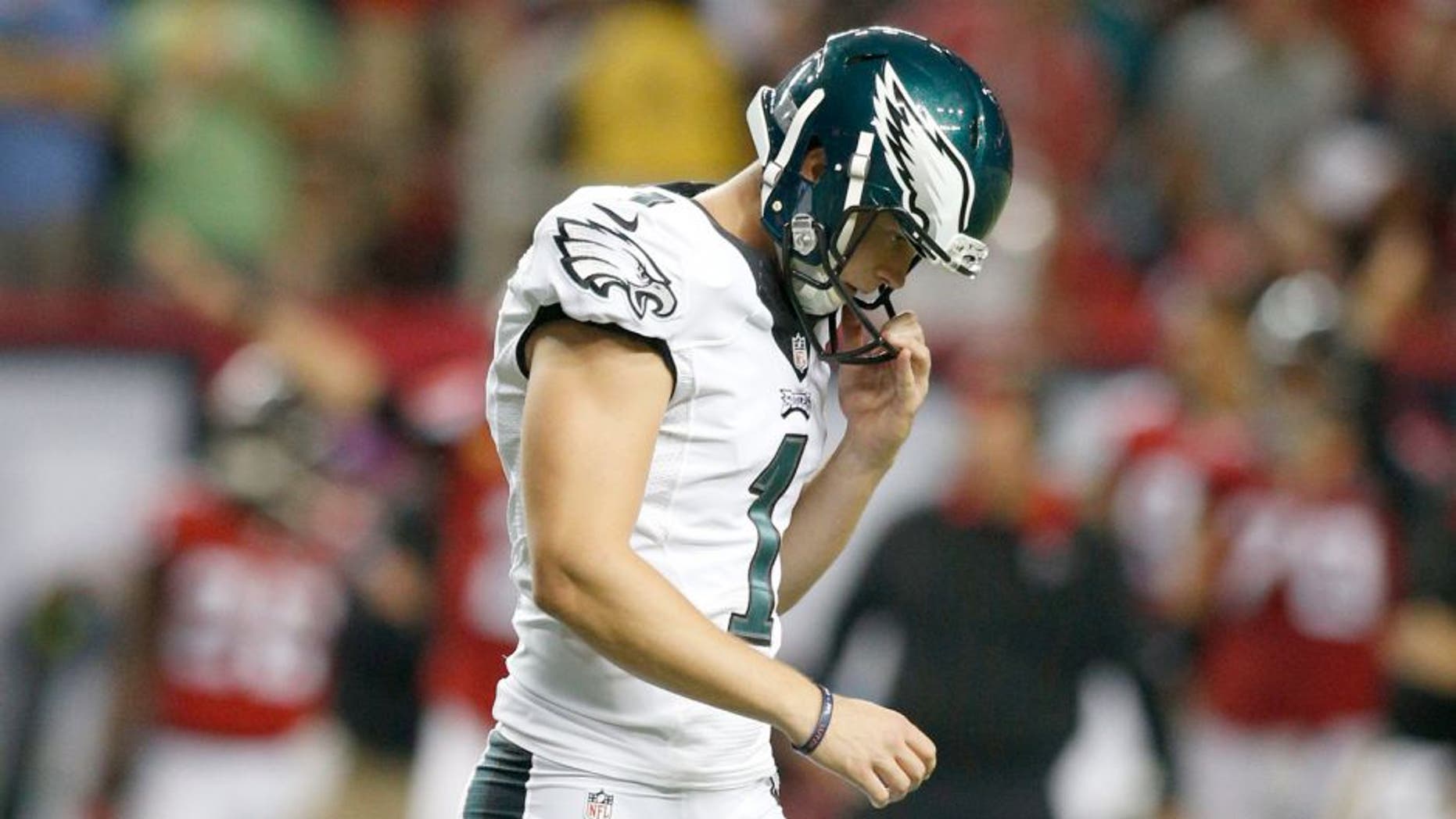 When Philadelphia Eagles kicker Cody Parkey struggled during the preseason, head coach Chip Kelly dismissed any concern with his kicker. After all, Parkey made the Pro Bowl after sinking 32-of-36 field goal attempts. He also knocked in four kicks of 50-plus yards. In the regular season opener Monday night against the Falcons, Parkey missed a critical field gaol attempt in the fourth quarter, and this time he took the blame on himself.
"The snap and hold are always perfect,'' Parkey said, per Mark Eckel of True Jersey. "It was all my fault. I missed and I let the team down.''
Parkey's miss was from 44-yards out with 2:27 remaining in the fourth quarter. If he had connected, the Eagles would have taken a 27-26 lead.
Reporters speculated that Parkey might be playing injured, but he shot that notion down immediately.
"I'm fine. I feel fine. I'm perfect,'' he said. "I got plenty of work in preseason. I'm human. I missed a kick.''
It's unlikely that the Eagles will consider making a change at kicker at this time.
(h/t True Jersey)