Eagles give Jason Peters a contract extension one day after he asks for it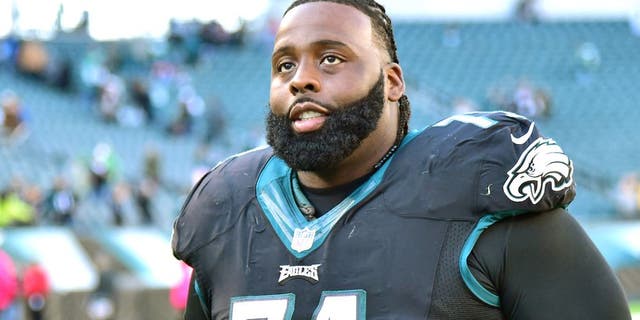 NEWYou can now listen to Fox News articles!
Ask and you shall receive. Thats essentially the stance that the Philadelphia Eagles took with their stud left tackle Jason Peters this week.
On Tuesday, the nine-time Pro Bowler intimated that he wanted a contract extension that would allow him to retire with the Eagles.
"I don't want to be year-to-year doubting, are they going to release me? Are they going to do this? Taking pay cuts and all that," he said, via ESPN. "I just want to make sure that I got the reassurance that I'm going to retire here, don't have to worry about it, show up and show out."
One day later, the Eagles gave him exactly what he asked for: a contract extension. The team announced it signed him to a one-year extension that will keep Peterson in Philly through the 2019 season, at which point hell be 37 years old and on the brink of retirement.
Executive CP of football operations Howie Roseman issued this statement regarding the Eagles extension for Peters.
Jason is a future Hall of Famer, a great player, and leader. He has been an anchor for our offensive line for many years and now we are thrilled about being able to work something out that will allow him to finish his career here in Philadelphia.
Peters has made the Pro Bowl in every season that hes been healthy since 2007, excluding 2012 when he missed all 16 games due to injury. Hes been the model of consistency in that regard and a staple of the Eagles offensive line. Its no surprise Philadelphia wants to keep him under contract until he retires.
Steve Mitchell-USA TODAY Sports | Steve Mitchell