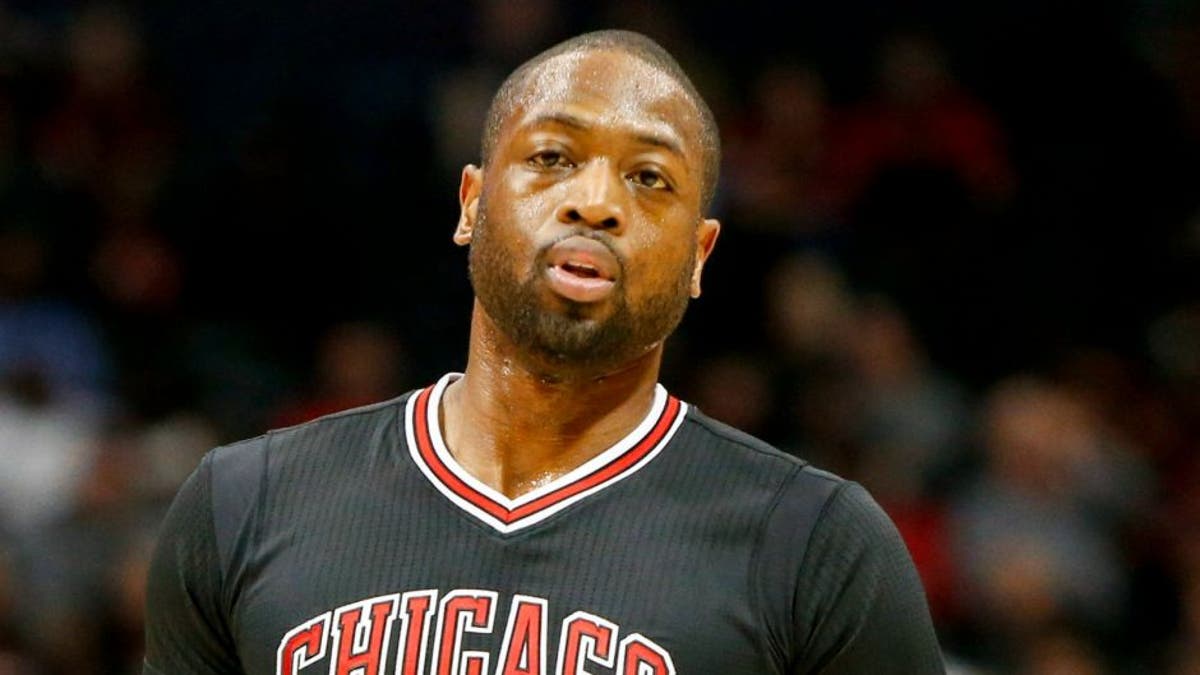 "I'm probably not liked in this locker room today," Dwyane Wade told reporters Friday, and he probably was not far from the truth.
Wade was called out by some of the same young teammates he criticized this week for not caring enough, with Chicago Bulls players telling the 35-year-old star that he needs to practice more during a team meeting, forward Taj Gibson told ESPN on Saturday.
The meeting followed a rough week in which all three of the Bulls' veteran stars spoke out, with Jimmy Butler joining Wade in criticizing the team's effort to the media after Wednesday's home loss to the Hawks. Point guard Rajon Rondo then called out both superstars on social media, blasting their lack of leadership and defending the younger players.
The developing feud forced Chicago to take action, reprimanding all three players, fining them and benching both Wade and Butler for the start of Friday's home loss to the Heat, which coach Fred Hoiberg called the worst of the season. On Saturday, Wade practiced in response to his teammates' request.
"That's one of the things in the meeting: Young guys just want a little bit more from him," Gibson told ESPN's Nick Friedell. "And he brung it today. He pushed the young guys. And that's a sign that that meeting did a little something."
Whether it's enough to fix a fractured Bulls team that's 23-25 and not clearly behind Hoiberg is another question. FOX Sports' Andrew Lynch thinks the first step is clear: Rondo's gotta go.