Dustin Poirier on learning to 'tame the beast' within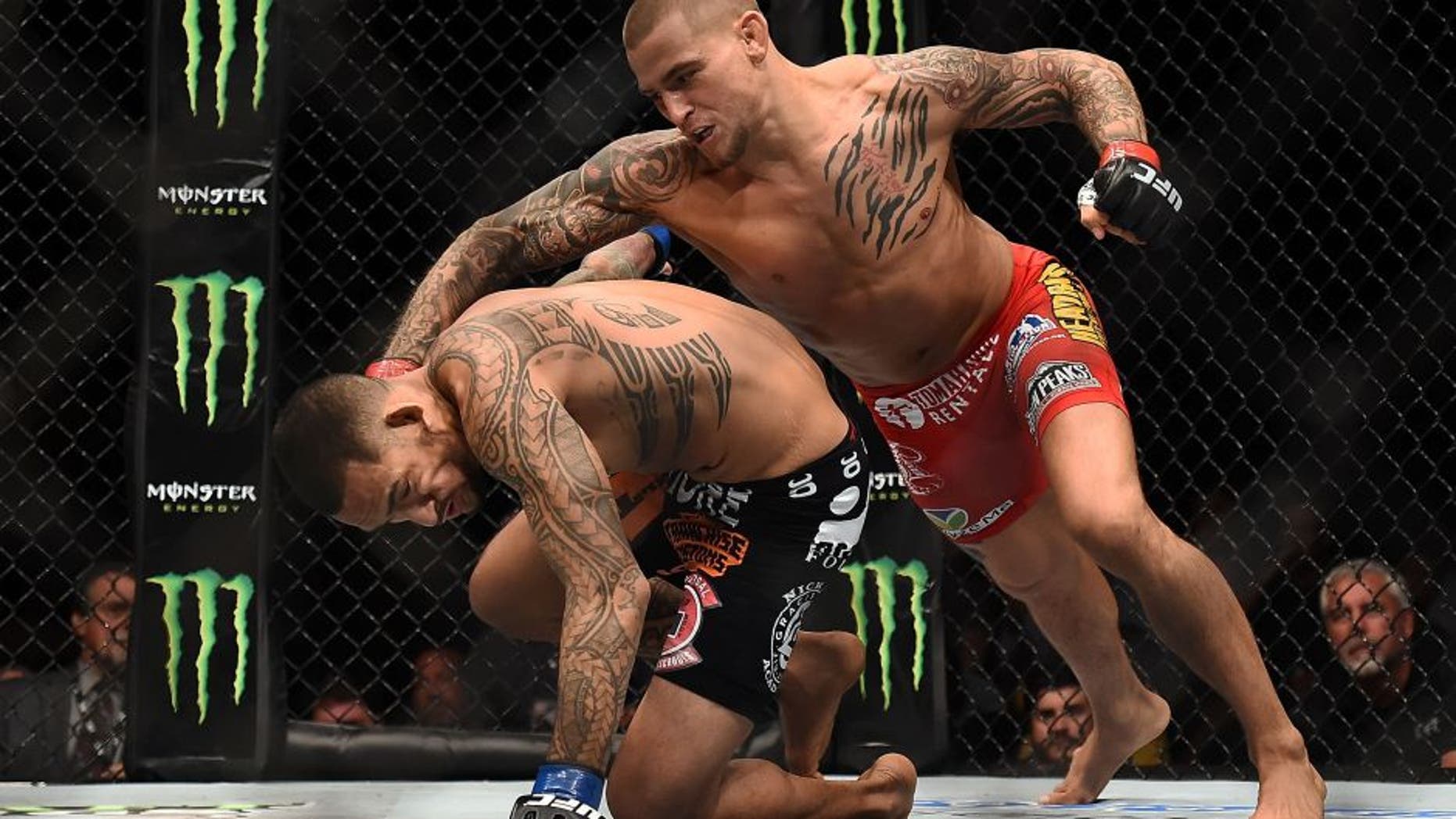 LOS ANGELES -- After speaking with reporters late Thursday morning inside the Forum, lightweight contender Dustin Poirier faced off with his UFC 199 opponent Bobby Green onstage for photographers to snap away. Green got close, so did Poirier, and then the talk began, and the heat got turned up.
I stood nearby next to Poirier's coach and former featherweight world champ Mike Brown as he watched intently. "This is going to be good," he said, with an eager smile.
Indeed, the main card fight should be a good one. Green is coming off of serious leg injuries and a long layoff, but is hard to look good against and is capable of beating anyone in the world on any given night. For his part, Poirier is always exciting to watch and happens to be surging, riding a three-fight win streak and having won six of his past seven.
That tense moment on stage also reminded me of some things Poirier had said to me just a few minutes earlier. Sure, animosity between fighters can make for fireworks for fans to watch, but going in with blazing and reckless guns isn't always the best strategy, Poirier explained to me.
"I feel like I've always been a great fighter but I'm learning the patience part of it and not getting overwhelmed with emotion and adrenaline and going out there and brawling like a maniac," he told me.
Poirier is a finisher, no doubt. Most of his wins have come by way of either knockout or submission. However, he believes that on the rare occasions he's lost, he's often rushed himself because he was so desperate to just scrap.
Poirier has trained and competed since he was a teenager in Louisiana. Even before that, though, he was a fighter in his heart and mind.
It's that eagerness to throw down he says he was born with that is a double-edged sword. "I was a born fighter before I got technical, and that's still in me," he continued.
Poirier doesn't repudiate that gameness. He knows it is a dangerous weapon, he's just learning to wield it with control when he needs to dig deep, instead of letting it control him.
"You've got to kind of tame the beast, here and there," he explained.
"It's good to have that, though. It's always there. I have to keep it tame. It'll be there when I need it."