Duke players support former teammates at Lions-Redskins game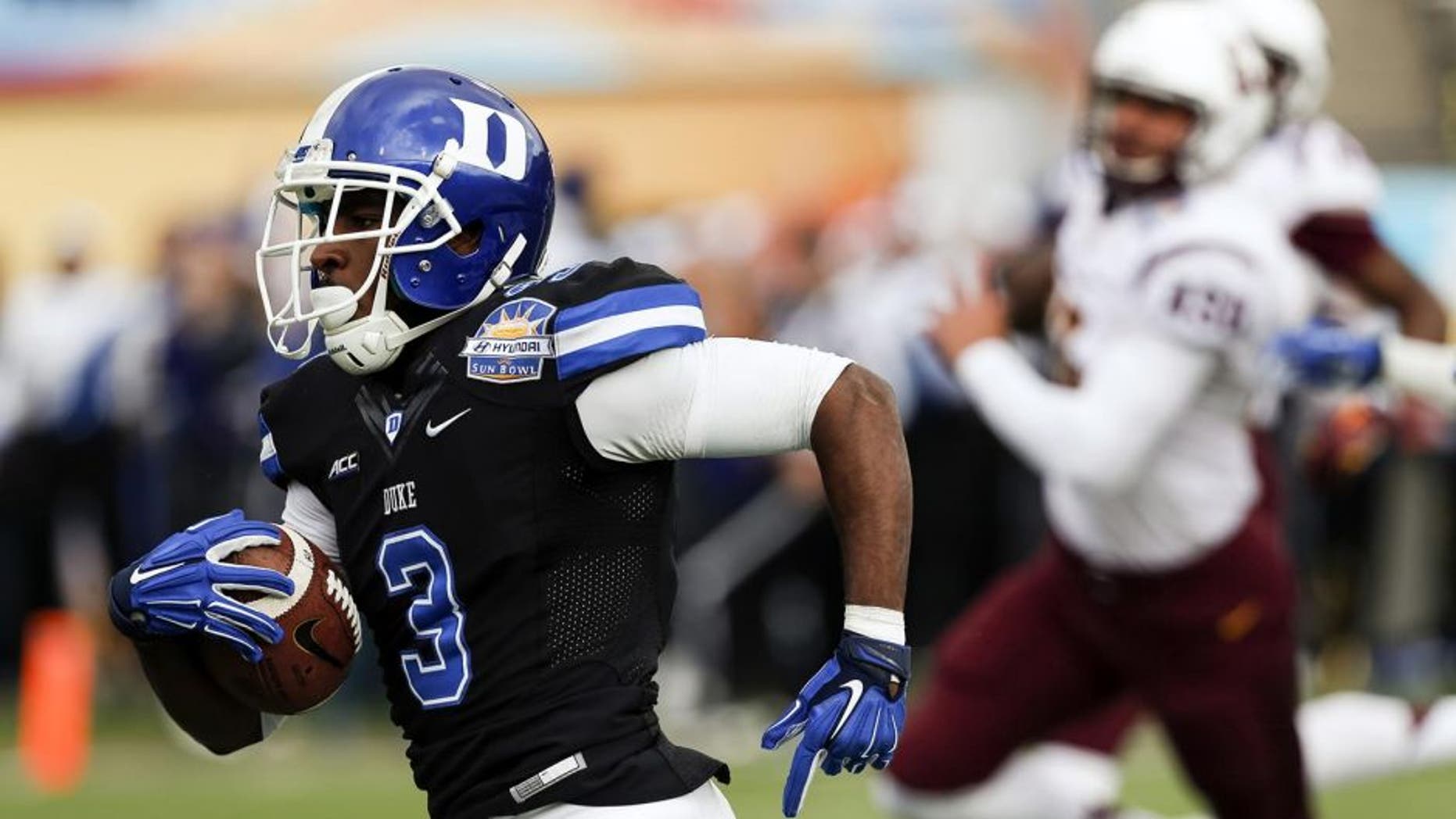 Members of the Duke football team attended Thursday night's preseason matchup between the Detroit Lions and Washington Redskins to support the former Blue Devils on both squads. Lions media information manager Eamonn Reynolds shared a photo of the Durham, N.C., contingent on his Twitter account.
Lions guard Laken Tomlinson was the 28th-overall pick in this year's draft. Before Tomlinson, a Duke player hadn't been selected in the first round of the NFL draft since 1987, when linebacker Mike Junkin went fifth overall to the Cleveland Browns.
In the fourth round of this year's draft, the Redskins dipped into Duke's talent pool and came away with wide receiver Jamison Crowder. Although he's a bite-sized pass-catcher by NFL standards (5-8, 185 lbs.), Crowder's speed allows him to make breathtaking plays in space.
Not mentioned in Reynolds' Tweet is Redskins offensive tackle Takoby Cofield, an undrafted rookie -- also from Duke.
(h/t @Eamonn_Reynolds)