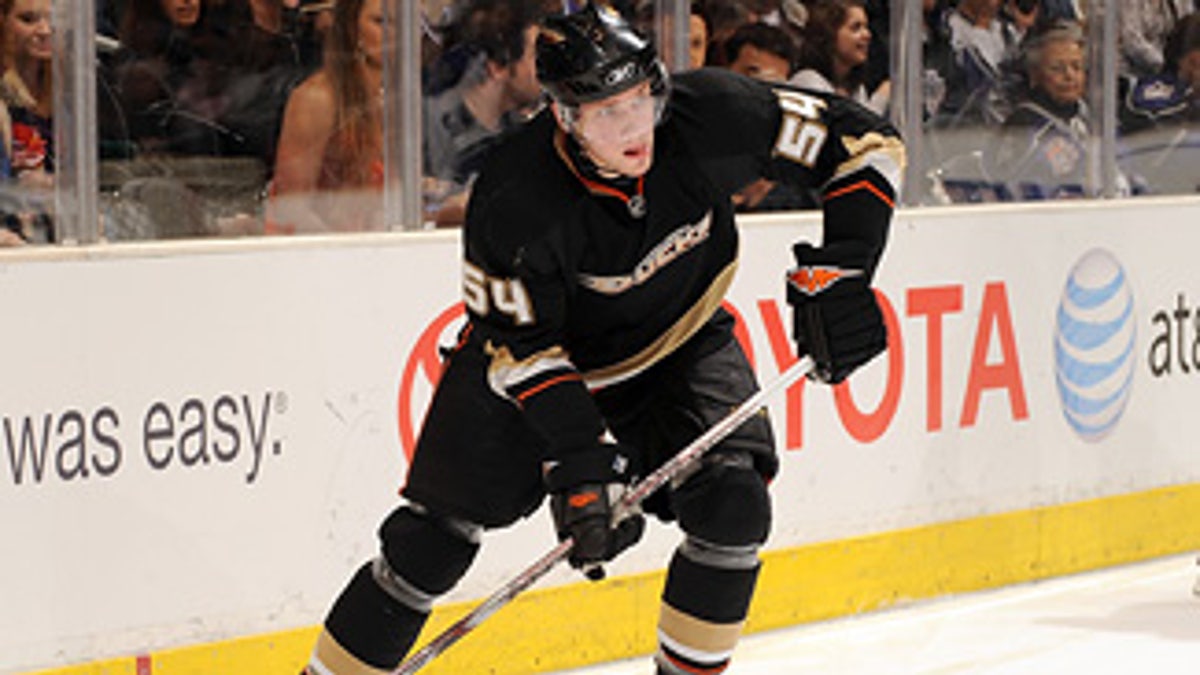 The Anaheim Ducks will apparently have to play the next two games of their Western Conference quarterfinal without one of their top players.
Left wing Bobby Ryan was suspended two games by the NHL on Saturday for stepping on Jonathan Blum's skate in the third period of Anaheim's 5-3 win against the Nashville Predators on Friday night at the Honda Center.
"The actions by Ryan were both reckless and dangerous," said NHL Senior Executive Vice President of Hockey Operations Colin Campbell. "While it was fortunate there was no injury to Blum on the play, the act of using your skate in this manner is unacceptable."
Ryan, who appeared in all 82 regular-season games and had 34 goals and 37 assists, will not be eligible to play again until the best-of-seven series (currently tied 1-1) shifts back to Anaheim for Game 5 next Friday.
The Ducks and Preds will play Game 3 at Bridgestone Arena on Sunday night.