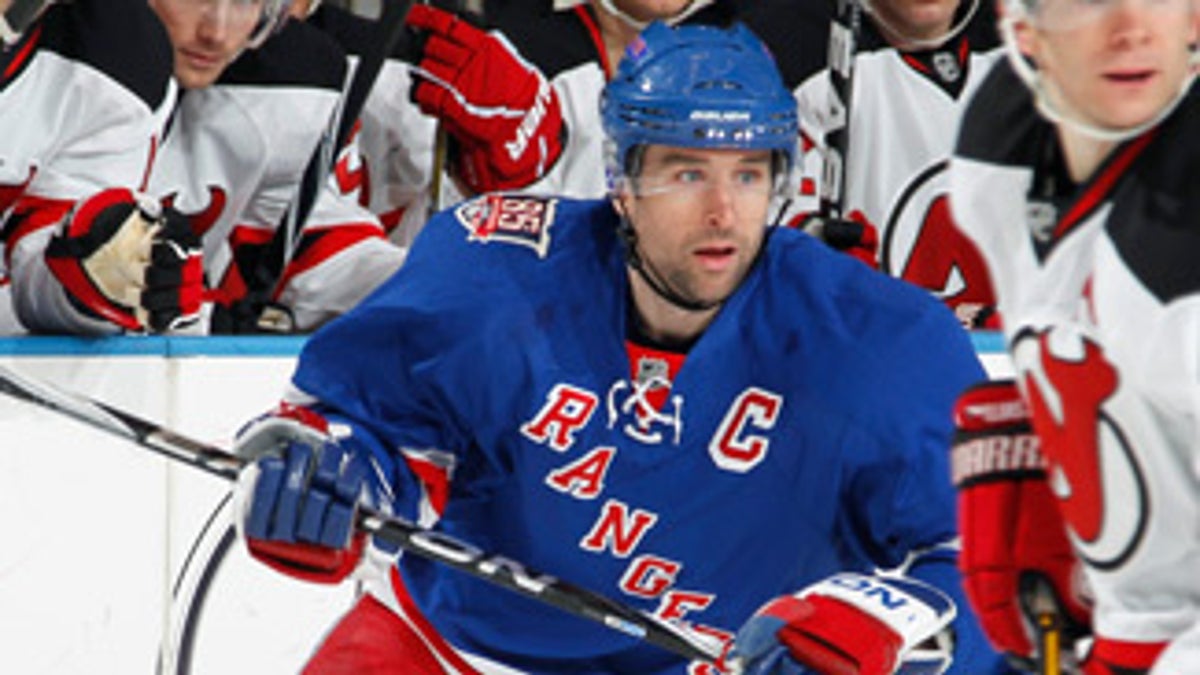 The outlook wasn't bleak, but it wasn't encouraging following the New York Rangers' 5-2 win against the New Jersey Devils on Saturday afternoon.
The Rangers needed the Tampa Bay Lightning, who had every reason to rest regulars and take it easy with the No. 5 spot in the Eastern Conference a certainty for them, to beat the Carolina Hurricanes in order to make the postseason. The Hurricanes had everything going their way and seemed like a sure thing to close the season with a home victory.
But a funny thing happened on the way to the golf course -- the Lightning beat the Hurricanes 6-2 on Saturday night, clinching a playoff berth for the Rangers, who will face the Washington Capitals in an Eastern Conference Quarterfinal series.
"Watching that game next to Henrik (Lundqvist) was pretty intense," said Rangers captain Chris Drury, who gathered with teammates to watch Saturday night's game. "It was a long day, but we're excited.
"A portion of the guys got together. The superstitious guys stayed away. We're just happy about the outcome. Everybody was pretty cautious even when it was 3-0 and at 4-0 and at 4-1. We were all excited when the empty-netters started coming."
Backup goaltender Mike Smith made 42 saves in just his third start for the Lightning since March 12. Tampa Bay scored the first four goals of the game and staved off a Carolina rally with two empty-netters to seal the game.
Tampa Bay's Vincent Lecavalier (1 goal, 1 assist) and Martin St. Louis (1 goal, 2 assists), who helped Rangers coach John Tortorella win a Stanley Cup with the Lightning in 2004, helped Tortorella out in a big way Saturday night.
Now, a young Rangers team will get a taste of the postseason, something Tortorella said was extremely important for the growth of the players earlier in the day.
"I think it'll do a ton," the coach said. "When you look up and down our roster, we've got a ton of young guys that haven't played in the playoffs. It's a terrific opportunity for the (Derek) Stepans, the (Ryan) McDonaghs and the (Michael) Sauers to be in playoff hockey. It's a great thing for our organization that they're going to get the experience at such a young age."
The Rangers took 3 of 4 from the Capitals in the regular season, including victories of 7-0 and 6-0. But Drury said that all goes out the window when the playoffs start.
"In my opinion, it's a whole new season." Certainly we can learn from the experiences of playing against them during the year. Ultimately it's a totally different season, a different animal. We're going to have to be ready no matter what happened in the regular season."
Follow Dave Lozo on Twitter: @DaveLozo