Dribbling on free kicks? 60-minute games? FIFA's lawmakers consider huge changes to soccer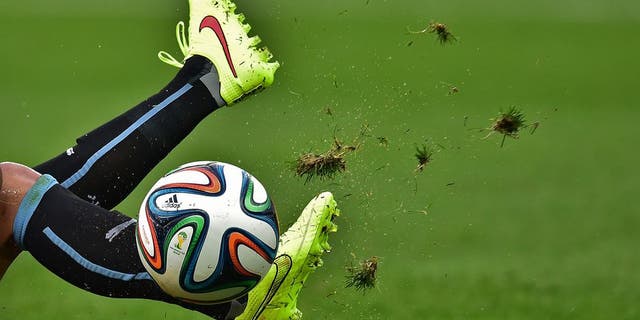 NEWYou can now listen to Fox News articles!
Could we soon see the end of stoppage time in soccer and shorter matches? What about players dribbling on free kicks instead of, well, kicking the ball?
IFAB, the body that FIFA adopts its "Laws of the Game" from, is considering a batch of radical new rules that could change soccer as we know it. According to a new document released Saturday, a number of drastic rule changes are under consideration, including ending stoppage time in favor of simply stopping the clock every time play stops.
Here are the key changes included in the document:
Players allowed to dribble and play free kicks to themselves instead of kicking to a teammate
Referees stop the clock whenever the ball is out of play
Match length changed from 90 minutes to 60 minutes without stoppage time
Goal kicks don't need to exit the penalty area
The full-time whistle can only be called when the ball is out of play
No follow-up attempts allowed off penalty kicks
Penalty goals are awarded for goal-line handballs
There is a lot of discussion that would need to happen before such changes would be adopted by FIFA and be used in official matches, but IFAB admits they are considering the new rules to make soccer more entertaining.
David Ellery, the technical director for IFAB, told the media: My starting point was to look at the laws and say 'What are they for?' And if there is no particular reason then would changing them make the game better.
This isn't the first time we've heard the higher-ups in world soccer want to make changes to the sport's rules. There has previously been talk of using the run-up style penalty kicks that MLS used to use in the 1990s. UEFA has also been testing a new format for penalty kicks to eliminate the perceived advantage for the first team shooting.
The biggest new change, of course, has been the use of video replay, which is currently being used in the FIFA Confederations Cup and is expected to be approved for the World Cup next year. That new use of technology could be the tip of the iceberg as far as changes to the game.
The latest proposals will be discussed over the next several months and then any changes they want to formally consider can be approved in March for trials in competitive matches.
MORE FROM FOX SOCCER
AFP/Getty Images | This content is subject to copyright.