Draymond Green laughs at Magic Johnsons claim that Showtime Lakers would sweep Warriors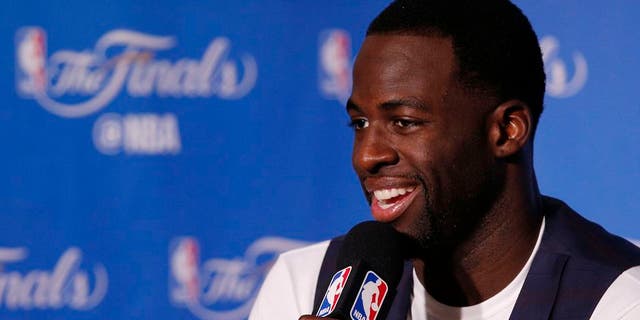 NEWYou can now listen to Fox News articles!
As the Golden State Warriors continue to inch closer to sweeping every playoff round in this year's postseason, comparisons to some of the NBAs all-time greatest teams have intensified. The most heated debate has included the 95-96 Bulls and whether these Warriors could take down that record-setting team led by Michael Jordan.
Magic Johnson threw his memorable Showtime Lakers into the arena Monday night. When asked who would win in the fictional matchup, Johnson displayed ultimate confidence in his team and said the Lakers would sweep the Warriors.
Theyre too small, Johnson said as he shook his head. Im sorry. Too little.
Johnsons comments eventually got back to the Warriors on Tuesday, and Draymond Green found Magics claim to be quite comical.
Green might not think the claim is so funny when he looks back at what those Lakers teams accomplished, winning five titles and reaching the Finals nine times. The Warriors are two wins from winning their second title in three years, and their core stars are young enough to continue winning championships.
Golden State hasn't matched Magics on-court accomplishments yet, but the hypothetical matchup is still fun to debate.