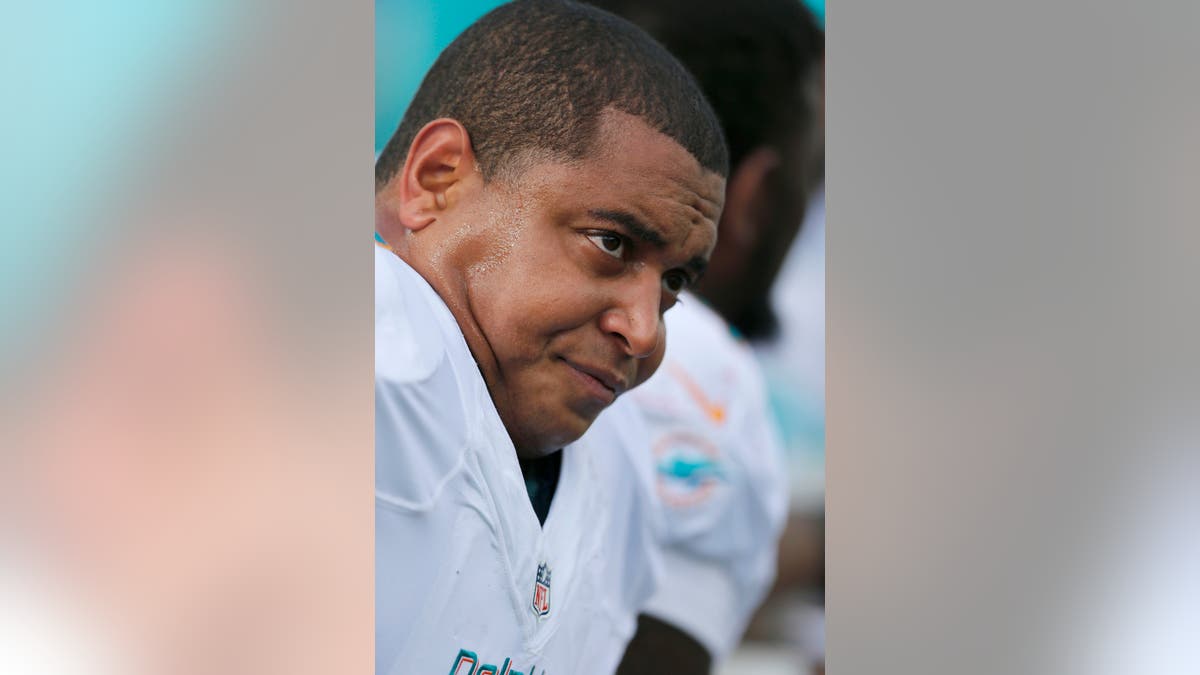 MIAMI – The Miami Dolphins say tackle Jonathan Martin hasn't complained to the organization about bullying by other players.
Martin left the Dolphins on Monday to receive help for emotional issues, raising questions about the role teasing from teammates might have played in his abrupt departure.
The Dolphins said teammates and coach Joe Philbin have been in communication with Martin and his family, and continue to be in contact. The Dolphins attribute Martin's absence to a nonfootball illness.
The statement said the NFL Players Association is not investigating Dolphins players regarding possible harassment. On Saturday, a person familiar with the situation told The Associated Press the union planned to look into the matter in the coming week.
___
AP NFL website: www.pro32.ap.org and http://twitter.com/AP_NFL
___
Follow Steven Wine on Twitter: http://twitter.com/Steve_Wine