Dolphins release LaMike James after fumbling return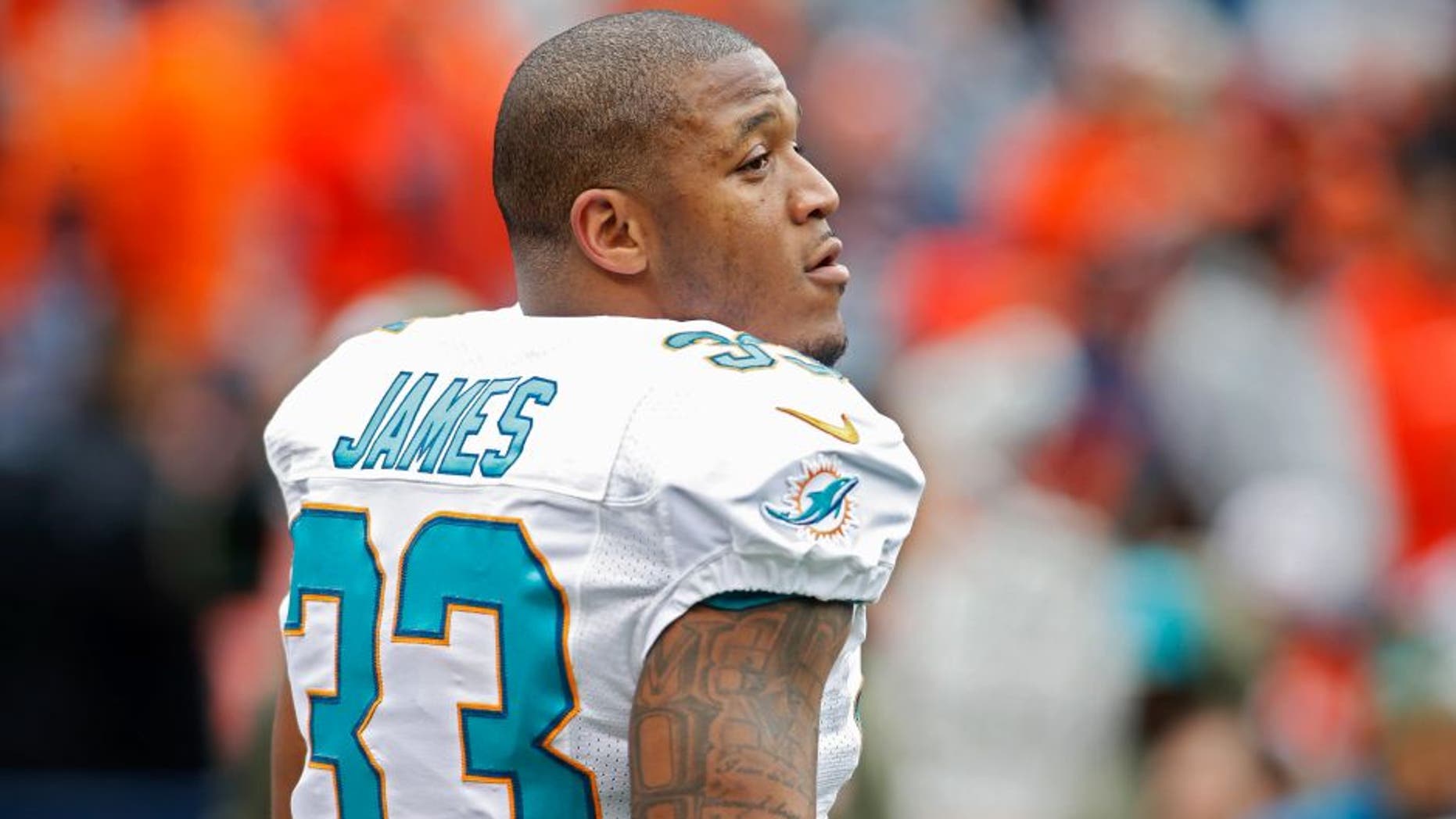 DAVIE, Fla. (AP) -- LaMike James has been released by the Miami Dolphins one day after he fumbled a kickoff return.
The Dolphins also activated tight end Jake Stoneburner off their practice squad Monday. He's expected to fill in for tight end Dion Sims, who suffered a concussion in Sunday's win at Washington.
James got into a fight with teammate Jarvis Landry during a team meeting last week, but his release wasn't due to anything that happened off the field, coach Joe Philbin said. James barely survived cuts at the end of training camp and made the roster as a third-string running back and kick returner.