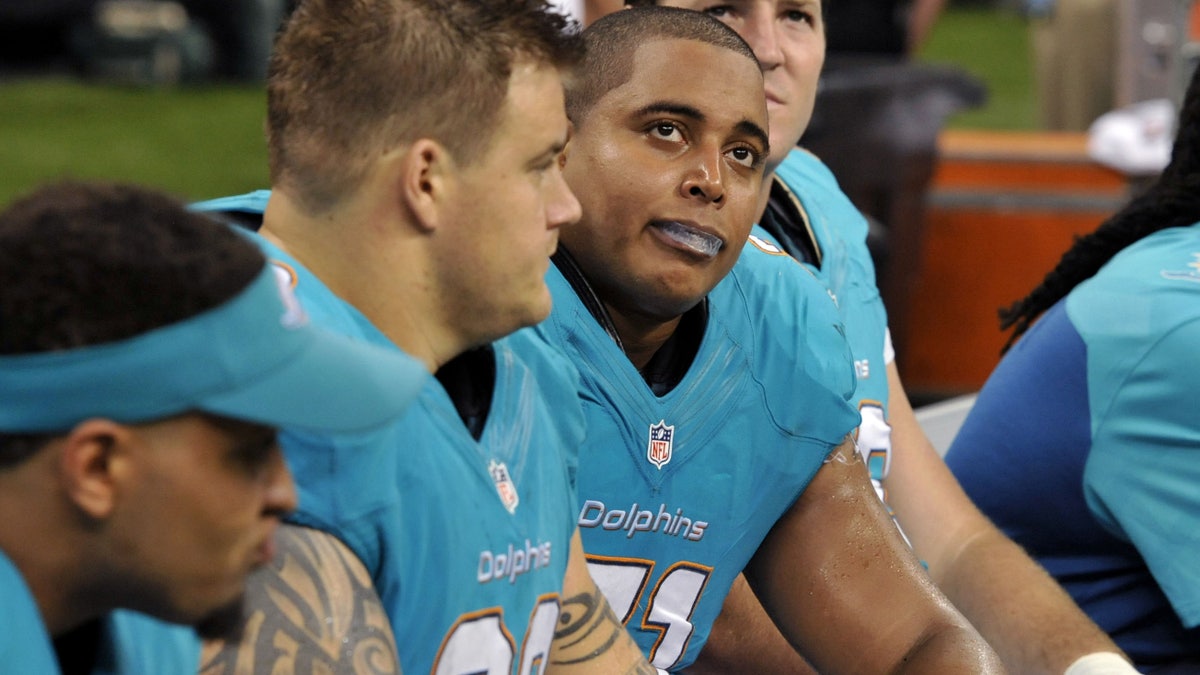 TAMPA, Fla. – Miami Dolphins owner Stephen Ross has broken his silence on the bullying scandal that has engulfed his team, saying he's appalled by Jonathan Martin's allegations of daily harassment by teammates.
Ross says he plans to meet with Martin on Wednesday at an undisclosed location and that he has been in touch with the tackle by text.
The owner vowed before Monday night's game between the Dolphins and Tampa Bay Buccaneers to get to bottom of the allegations and create a locker room culture that "suits the 21st century."
Ross was joined by team president and chief executive officer Tom Garfinkel.
The NFL is investigating Martin's allegations against teammates, including Richie Incognito. Martin is with his family in California to undergo counseling for emotional issues. Incognito has been suspended indefinitely.
___
AP NFL website: www.pro32.ap.org