Dolphins center Mike Pouncey exits game with knee injury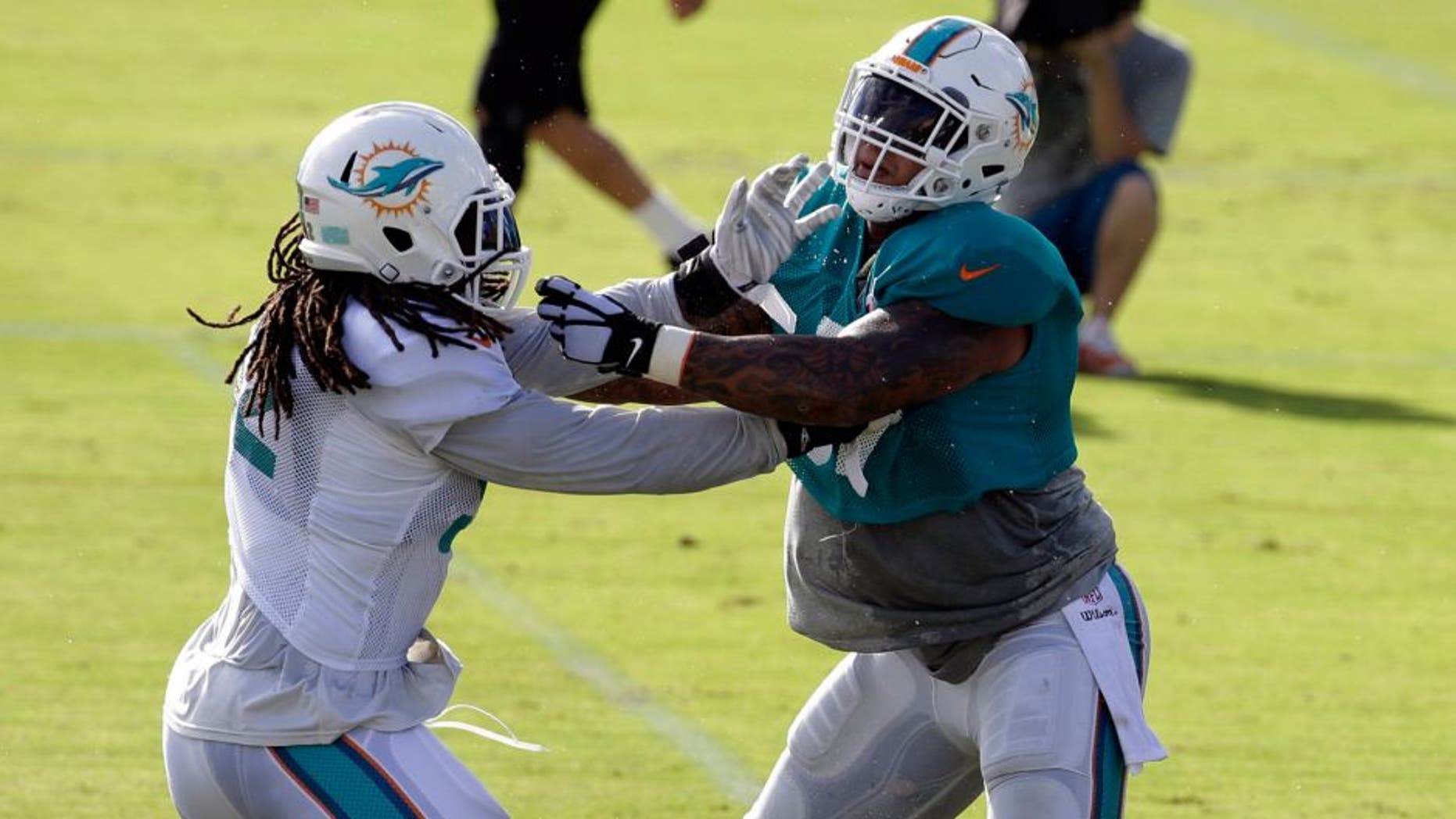 MIAMI GARDENS, Fla. (AP) -- Miami Dolphins center Mike Pouncey has left his team's exhibition game with a knee injury, further scrambling their offensive line situation.
Pouncey departed in the first quarter Saturday against the Falcons, returned briefly and then left again. He was listed as questionable to return and limped to the locker room shortly before halftime.
Pouncey's twin, Steelers center Maurkice Pouncey, previously was sidelined this preseason with an ankle injury.
The Dolphins were left with only two offensive line starters at their regular positions.