Does Vegas think Alabama could beat the 0-10 Browns?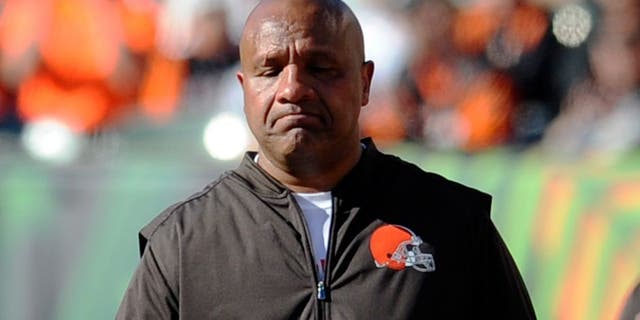 The 2016 Cleveland Browns might go down as the worst team in NFL history. They are winless through 10 games and could very possibly finish the season 0-16 -- a tragic feat that only the 2008 Detroit Lions can currently lay claim to.
The Browns don't pass the eye test of a typical pro team either. They play sloppy, uninspired football that lacks some of the most basic fundamentals, and that has people wondering how they would fare against the nation's best college team, Alabama.
SEC Network's Paul Finebaum took this hot social media topic a step further and asked asked handicapper Danny Sheridan what the spread would look like if the Crimson Tide took on the Browns on a neutral field -- and he put the Browns at -27.
Some may be surprised to see Alabama as such a huge underdog against a historically bad NFL team. But in reality, there is no comparison between the level of talent in college and in the pros.
As bad as the Browns are, they have an entire 53-man roster filled with NFL talent, while Nick Saban likely has about half that number on his current Alabama roster.