Dez Bryant opens up about getting game ball Sunday after dad's death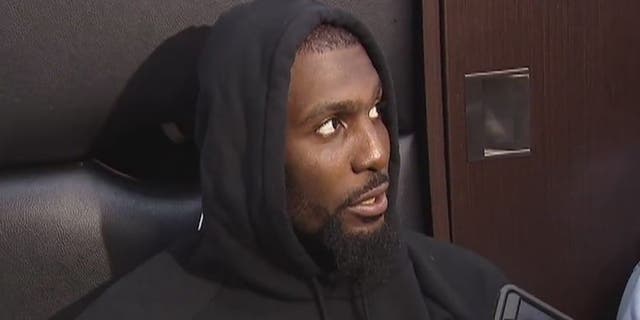 Dez Bryant said he wasn't going to talk to the gathered reporters about his feelings following his dad's death.
"I really don't want to talk about my dad, you know, not right now. I'm gonna keep that personal," Bryant told reporters Wednesday.
But when he was asked about what his Dallas Cowboys teammates did for him, Bryant couldn't help but open up.
Bryant got the game ball Sunday, one day after his dad died, following a six-catch, 116-yard performance in Dallas' 35-30 win at Pittsburgh.
"Yeah the game ball was special," he said. "...It just goes to show you, you know, it's not only a football team, you know, it's a family. It's something we've been building here for a long time, and I'm just excited to see, you know, whenever you got a guy ... going through the situation I was going through, and those guys, you know, having my back and just keeping me lifted. You know, it made me excited.
"I felt a lot of support, you know. They kept me happy. They refused to let me ... get myself down, you know. I felt peaceful for the most part. It's normal, you know, it's my dad, you know. Somebody, you know, that I extremely love, you know, that's no longer here. ...
"The great support cast that I have around me, like I said, is just amazing."
Bryant said Sunday was difficult, and "if we didn't have this type of vibe in this locker room, I don't think I could have played in that game, just to be honest, you know. These guys are amazing."
Bryant posted a touching tribute to his father.