Despite a game-tying 3 at buzzer, struggling Kyle Lowry still in gym at 1 AM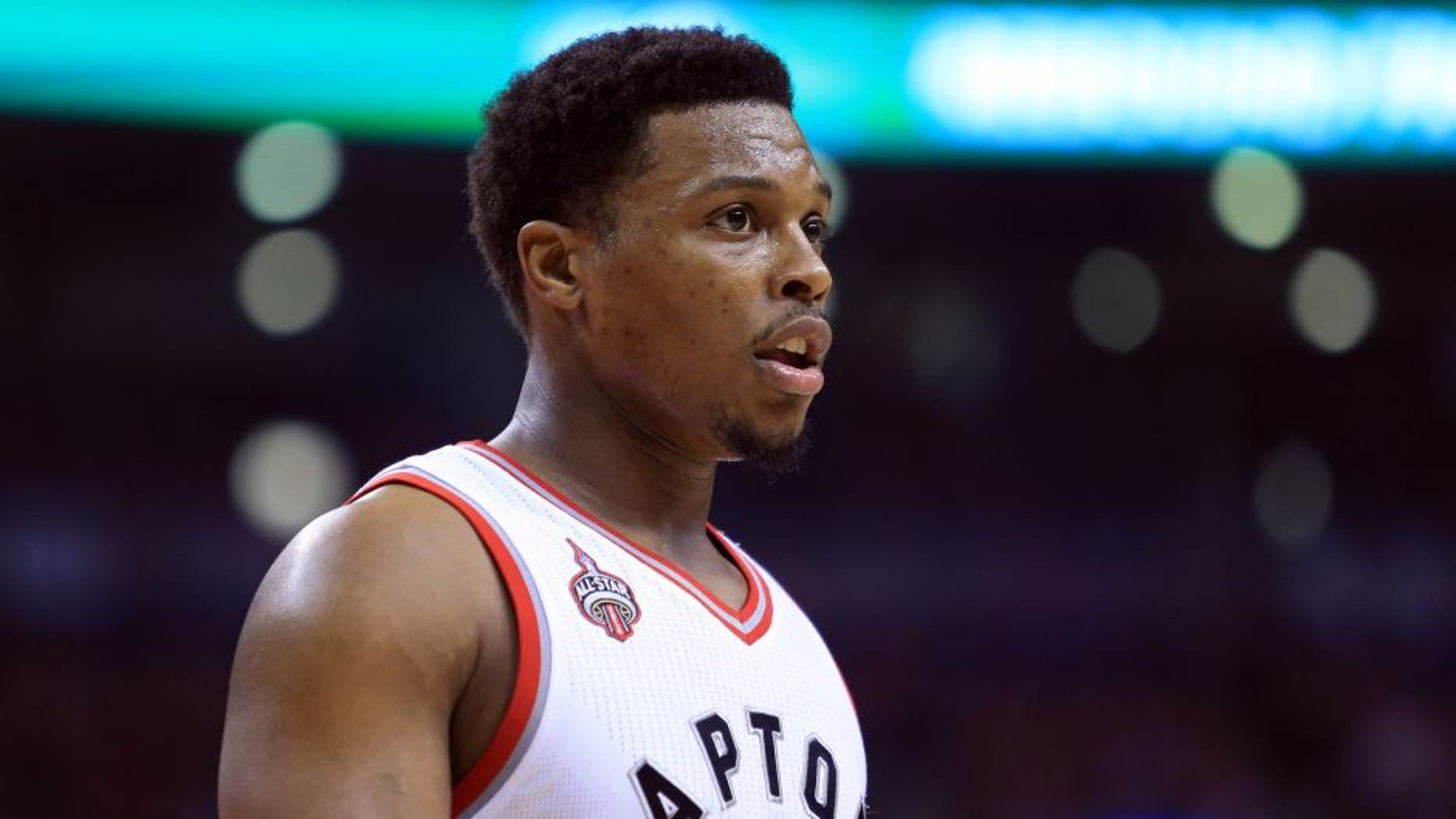 The good news for Toronto Raptors All-Star Point Guard Kyle Lowry: he hit an insane buzzer-beater from half court to force overtime on Tuesday night.
The bad news: his shooting struggles, which plagued him during the team's first round series vs. the Indiana Pacers, appear to have carried over to the semi-finals vs. the Miami Heat.
Just how bad is it?
During the regular season, Lowry sported:
- 42.7 Field Goal Percentage
- 57.8 True Shooting Percentage
- 22.1 Player Efficiency Rating
- 115 Offensive Rating
During the playoffs?
- 31.6 Field Goal Percentage (The exact same he shot last playoffs)
- 42.1 True Shooting Percentage
- 11.7!!!!! Player Efficiency Rating (League average = 15)
- 97 Offensive Rating
Following the overtime defeat, Lowry told The Toronto Star's Bruce Arthur:
"I passed up a lot of shots ... I passed up a ton of shots. The poor shooting, I think that's what it did to me tonight."
and proceeded to get some shots up/practice in -- all by himself -- in a deathly quiet, empty Air Canada Centre through 1 AM EST
"I'm going to hang out here for a little bit and just be in the gym, try to get back to just enjoying it, being in the gym, and having fun . . . I shoot the ball well when I'm by myself, but I'm by myself . . . it's weird . . . I have (been through slumps like this), but not at this time, and that's what sucks. Playoffs, all eyes are on you. So it sucks that I'm playing this bad when all eyes are on me, because I know I'm way better than this. So I've got to pick this s--- up."
While it is difficult to watch Lowry struggle in the postseason yet again, you can't help but admire and appreciate his determination to be great when it matters most.