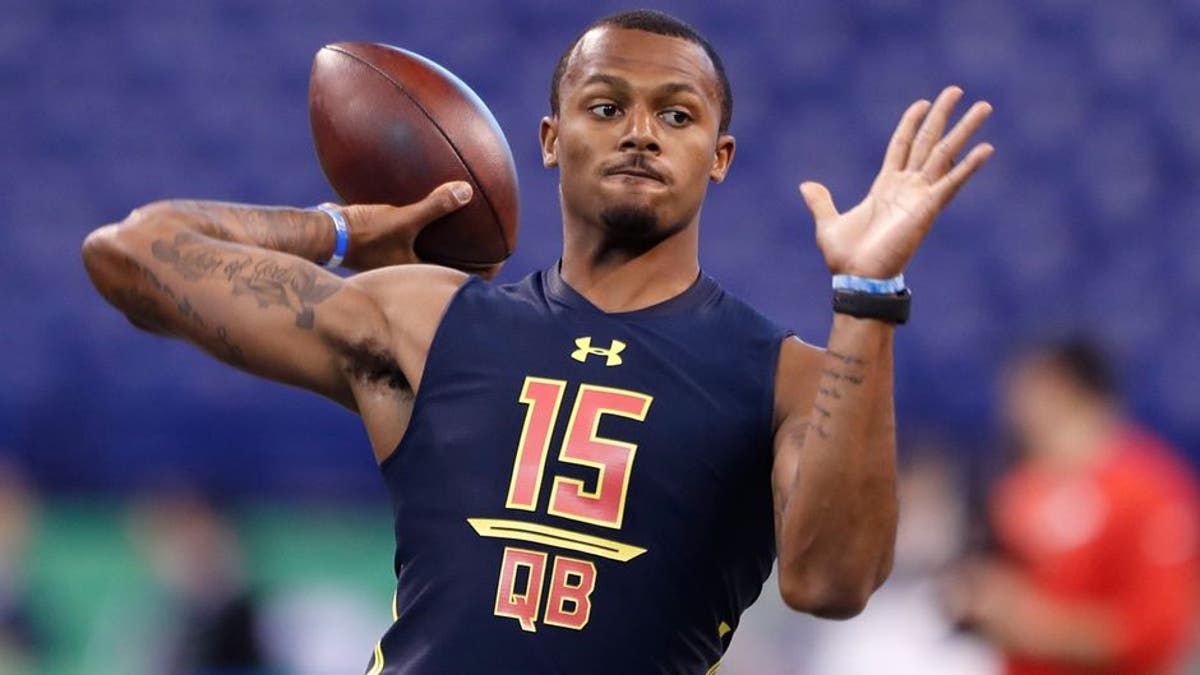 Deshaun Watson is expected to be one of the first quarterbacks taken in this week's NFL Draft, but its anyones guess when his name will be called. Obviously, the former Clemson star has no say in where he will eventually end up, but that doesnt mean he hasnt toyed around with the idea of suiting up with certain teams.
While making an appearance on PFT Live on Tuesday, Watson said he put himself on a number of teams in Madden and admitted that he liked how he looked in the Arizona Cardinals black uniforms.
Ive tried on pretty much every team, Watson said. Id say Arizona Cardinals uniforms, especially the black ones [look best on me]. They are pretty nasty. I like those.
Watson might actually get to wear those uniforms on the field. The Cardinals, who hold the 13th pick, are in the market for a successor to Carson Palmer, and Watson said Arizona was one of six teams (Browns, Jaguars, 49ers, Texans and Chiefs) he visited in the weeks leading up to the draft.