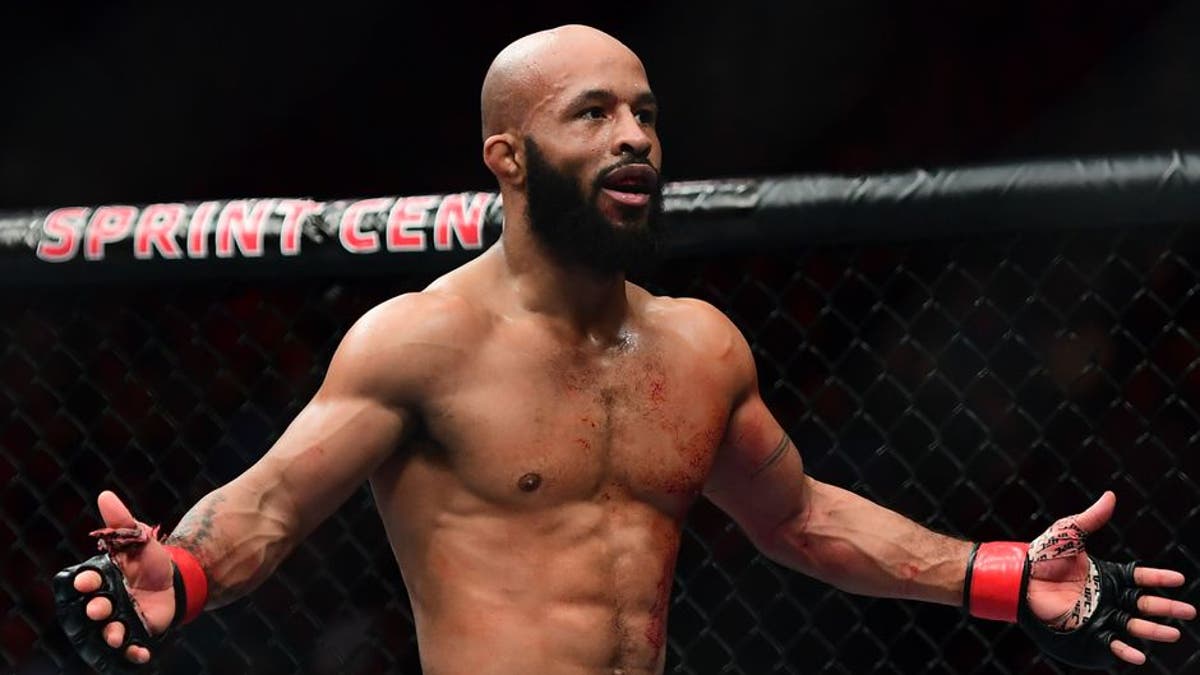 On Saturday night, Demetrious Johnson tied the record for the most title defenses in UFC history with 10 consecutive wins and his next mission is to make history with No. 11 no matter who is put in front of him.
One name that has been mentioned recently is bantamweight champion Cody Garbrandt, who has stated that he'd be willing to cut down to 125 pounds for the chance to face Johnson in his 11th title defense.
Johnson has no issue with Garbrandt asking to fight him, but he also understands that the Ohio native just won his title last December and only has his first defense scheduled in July when he meets former champion T.J. Dillashaw.
If Garbrandt gets a win and the UFC gives him the next shot, Johnson is more than willing to face him but right now he's just not concerned with another fighter calling him out because until the contracts are signed, it's all just talk.
"The whole thing with Cody, I'm not really worried about it," Johnson said at the post-fight press conference. "I've never turned anybody down that comes to my weight class. I have nothing but love for the guy but at the same time, he just won a belt. I've defended it 10 times, been in the sport longer than he has. Like I said, if he comes down and wants to fight at 125, we welcome it, but he doesn't get to dictate well I don't know maybe he does get to dictate according to Dana White I dont know but at the end of the day, it is what it is.
"If Cody comes down to 125 and the UFC deems him ready for a title shot, perfect, we can get him up. But until then he's got to fight T.J. Dillashaw and they just signed a new 135'er, Marlon Moraes and Dominick Cruz is still there, so for me, I'm just focused on making history, going for 11 title defenses and then I have options."
Once Johnson gets to his 11th title defense, he knows he could begin to look towards even bigger and better goals in his career like possibly pursuing a big money fight in a different division.
Whether or not that's going to be against Garbrandt remains to be seen.
Johnson is more than willing to accept the fight, but Garbrandt still has some ground to make up before he gets close to the flyweight champion's 10 title defenses.
"I can decide maybe I'll go up to 135 and fight him for his belt. He don't have to cut to 125. You just keep defending your belt, you get three or four title defenses, then I'll come up, I'll fight you," Johnson said addressing Garbrandt. "Then you don't have to worry about cutting 10 more pounds.
"Unless you want to, then that's fine, too."