Davide Astori, Fiorentina captain, dies of 'sudden illness' at 31, team says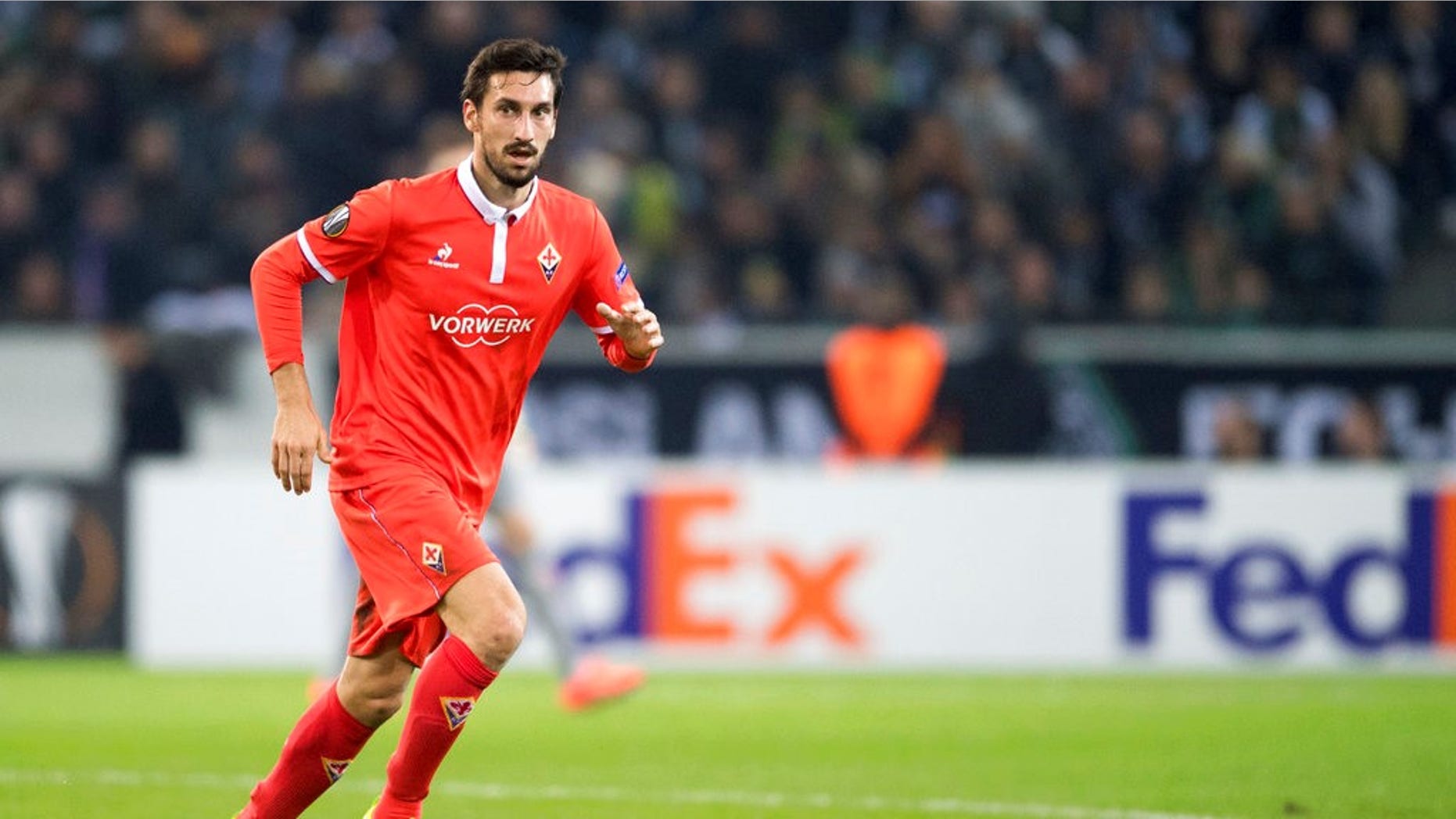 Davide Astori, ACF Fiorentina captain and Italy International player, died from a "sudden illness" at the age 31, the team announced on Sunday.
Astori was found dead in a hotel room in Udine, Italy, ahead of a soccer match against Udinese Calcio, Sky News reported. The game was postponed after Astori's death was announced.
"Fiorentina are profoundly shocked to have to announce the death of captain Davide Astori after a sudden illness. Given this terrible and delicate situation we appeal to everyone's sensitivity at this time, above all out of respect for his family," the Florence team said in a statement on Twitter.
The cause of death was not immediately released. Reports indicated Astori died of a heart attack, according to Italian media.
Astori leaves behind his longtime girlfriend, Francesca Fioretti, and a 2-year-old daughter.
Astori's professional soccer career spans 12 years. He began on AC Milan before joining Cagliari in 2008, according to the BBC. He was loaned to Roma in 2014 and to Fiorentina in 2015.
The 31-year-old was capped 14 times by Italy. He became a permanent member of Fiorentina in 2016 and made 58 appearances.
AC Milan tweeted in a tribute: "A man who loved football and who grew up as footballer with us. #ACMilan are shocked by the passing of Davide #Astori. It is with great sadness that we offer our deepest condolences to his family and closed ones and to ACF Fiorentina."