David Lee compared Boston's rebuild with what he saw in Golden State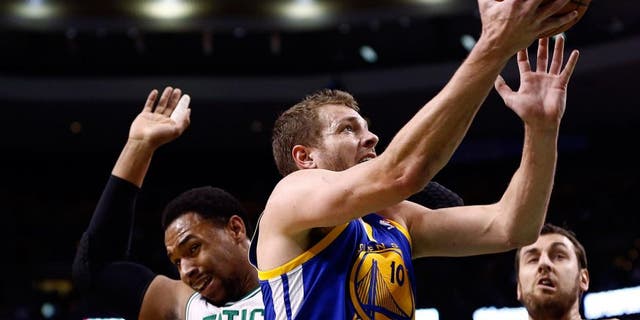 David Lee is the only Boston Celtic who's ever made an All-Star team. He's also the only Celtic with Finals experience and a championship.
He knows what it takes to make it through four grueling rounds of playoff basketball, and had an up-close-and-personal view of one of the league's all-time teams last year while on the Golden State Warriors.
Before he grabbed his ring, Lee sat down with Brian Robb of Boston.com to talk about Boston's rebuild, and some similarities between his new and old teams:
"BDC: In this town, a lot of people believe Ainge won't be able to sign a big name free agent or get people to come here because of the weather, location, etc. What's your sense on that?
Lee: I feel like every city feels that way. They were saying that in Golden State two years ago and we managed to get some guys. Things come and go. There's always the ebb and flow in basketball. Boston is rebuilding a little bit right now right now, but they have some good young players and I think a really good coaching staff. I think the future is bright and players are going to go where there is passion for the game and this is one of them."
Boston isn't winning a title until they acquire a star, a la Steph Curry, and support him with at least one more All-Star -- be it through the draft, free agency or a trade. It's a harsh truth, but nothing else matters unless they can bring in some serious talent.
Nearly every move they've made since starting their rebuild has brought them closer to getting the players they really need, but they're still far away from getting it done.
(h/t: Boston)
Photo Credit: Mark L. Baer/USA TODAY Sports