David de Gea denies claims of involvement in sexual assault case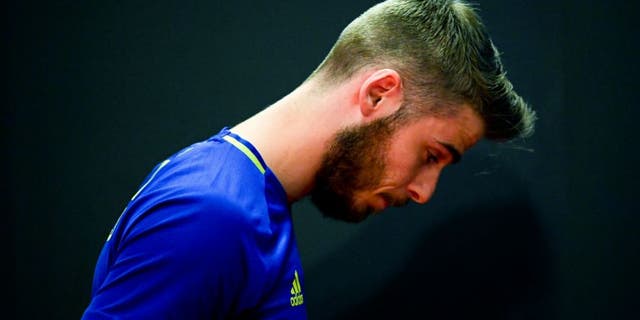 NEWYou can now listen to Fox News articles!
Spain's David de Gea and Iker Muniain have been implicated in a sexual assault investigation of Spanish pornographer Torbe, according to Spanish newspaper El Diario. De Gea addressed the claims as "lies" in a Friday press conference, via The Mirror.
Testimony from an unnamed protected witness accused de Gea of organizing a sex party in 2012, where Muniain and another under-21 soccer player are alleged to have had abusive and non-consensual sex with two women, per reports.
The witness testimony comes from the case against porn magnate Torbe, real name Ignacio Allende Fernandez, who was jailed last April for numerous crimes including: human trafficking for sexual exploitation, sexual assault, sexual abuse of minors, producing and distributing child pornography, and more.
AS English has translated the details of the testimony against Fernandez from El Diario:
According to the victim's version of events, as published by eldiario.es, Manchester United keeper De Gea messaged the witness to arrange for her to meet porn producer Torbe at the hotel. Torbe then took her to the suite loft of the hotel, with the promise that she would earn a significant sum of money, but that she had to do whatever the footballers wanted.
In the suite, where the sexual assault supposedly took place the victim says she met another woman and two footballers, one of whom was Iker Muniain. The other player was allegedly another then Spanish Under-21 international player.
Prostitution isn't addressed in any specific law in Spain, but activities such as pimping and exploitation are illegal. In essence, prostitutes are allowed to render services as they deem fit, so long as a third party isn't profiting from or coercing them into the acts.
Charges have yet to be levied against de Gea and Muniain, and de Gea has remained with the Spanish team ahead of Euro 2016. The goalkeeper called the allegations "lies" and "something false which has come out in the press."
De Gea says he will continue to train for Spain and will be ready if called upon. That will likely all change if investigators do indeed decide to charge the goalkeeper.