Darius Rucker's Super Bowl pick: 'I keep saying Packers-Dolphins'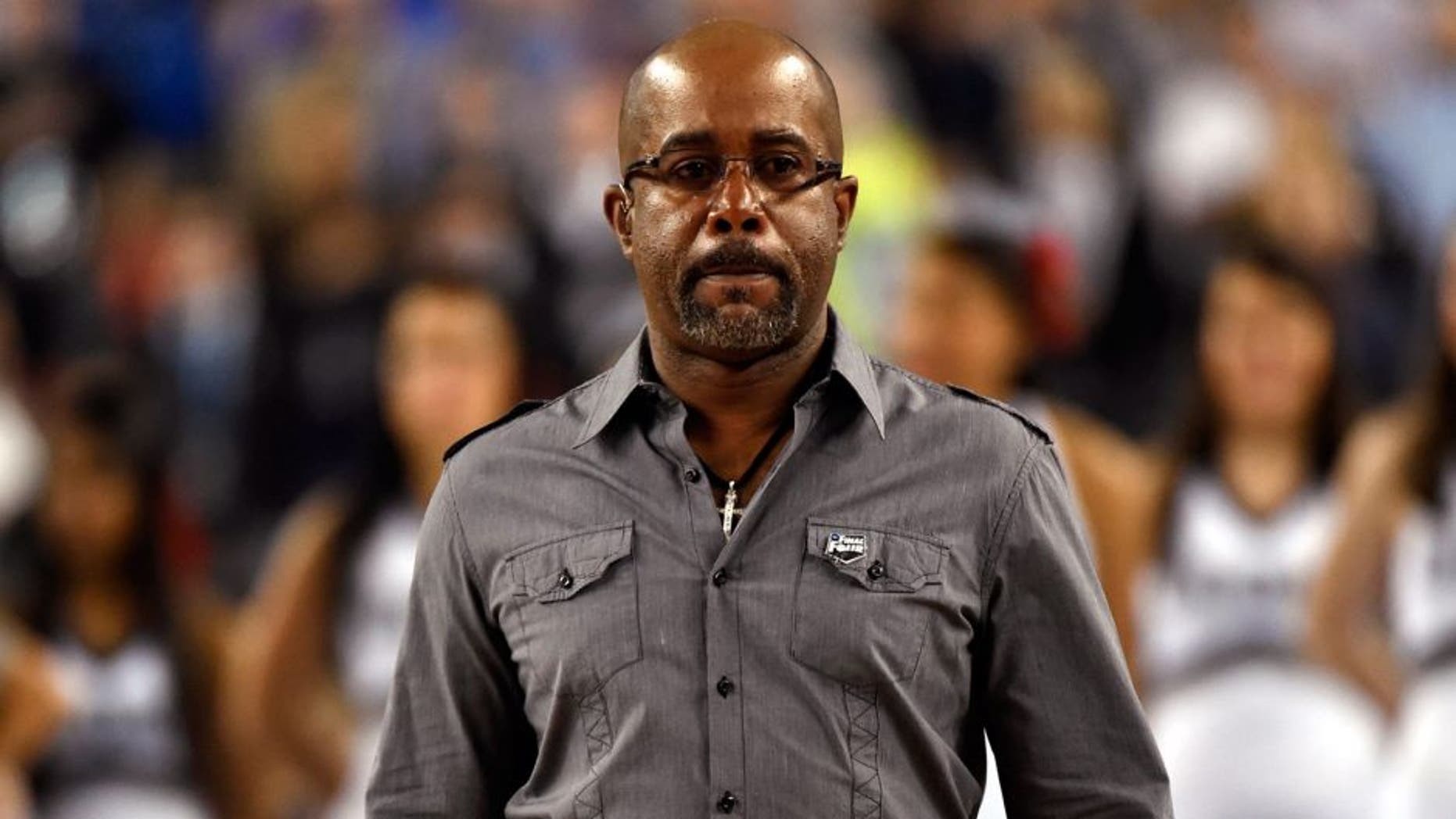 Darius Rucker of Hootie and the Blowfish is a huge football fan and is a known Miami Dolphins supporter.
The song "Only Wanna Be With You" is loosely based on Rucker's inability to handle a Dolphins loss, with the line "I'm such a baby 'cause the Dolphins make me cry" being the most notable.
It's obvious that Rucker is a big Dolphins fan and has been through years of mediocrity, but he's ready for his team to take the next step. When asked for his Super Bowl pick this season, Rucker seemed confident in Miami.
"I keep saying Packers-Dolphins, MVP Ryan Tannehill, because that's what my heart tells me," Rucker said in an interview for Billboard. "It wouldn't surprise me, and it would make me really happy, but I could see Packers-Patriots."
Rucker knows how difficult it is to win the AFC East with the Patriots being perennial champions, but a winning season is certainly possible.
"I think 10-6; if we get lucky, 11-5," he said. "We gotta start off strong, maybe win a couple games we shouldn't win. I'm looking forward to this season. I haven't been this excited for a Dolphins season in a while."
The Dolphins have reloaded on offense with a new group of wide receivers and Jordan Cameron at tight end, while their defense will likely be solid as well. Ndamukong Suh was a big addition, and Rucker thinks he's a surefire bet to win Defensive Player of the Year. He'll just have to wait and see how the season turns out.
(h/t Billboard)