Daniel Cormier: 'It's me and Jon Jones and then everybody else'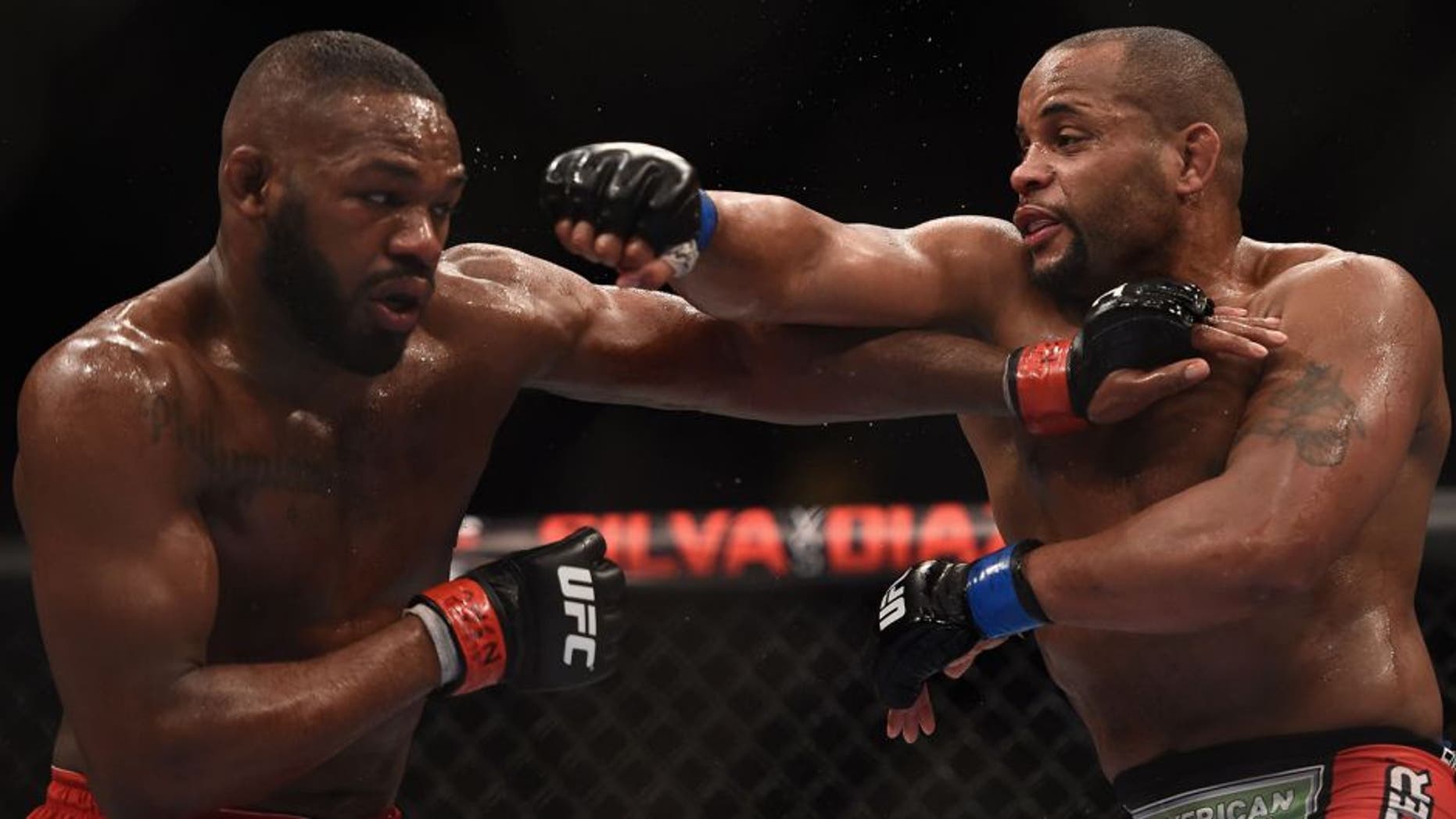 Daniel Cormier is ready to defend his light heavyweight title against Alexander Gustafsson at UFC 192, but he knows the name on everyone's mind ahead of the fight is former champion Jon Jones.
Cormier fought Jones earlier this year, but then the embattled UFC light heavyweight was arrested after allegedly causing a hit-and-run accident in New Mexico that ended with an indefinite suspension from the promotion and his title being stripped away.
There's little doubt that Jones will eventually return to action and Cormier believes that once he does, the division comes down to those two and then a wide margin before getting to the third best fighter at 205 pounds.
"I think it's me and Jon Jones and then everybody else," Cormier told FOX Sports recently. "If he's not around, then it's me. People can like it or they can hate it, but it's the truth, or as I say, the truth as I know it.
Cormier won the title by defeating light heavyweight knockout-artist Anthony Johnson at UFC 187 in May, just four months after he fell to Jones in the only loss of his professional fight career.
Jones has been out of action since January and remains on the sidelines while dealing with his legal issues after he was arrested in April on felony charges for leaving the scene of an accident.
It appears Jones' long, arduous year dealing with legal issues might finally be coming to a close next Tuesday, Sept. 29 when he will appear before a New Mexico judge in a plea hearing that could see the fighter finally put this incident behind him.
The hearing takes place just three days prior to Cormier's title defense against Gustafsson, but the new champion was already well aware that the questions about Jones weren't going to stop regardless of the outcome of his legal proceedings.
Cormier says the only way to distance himself from Jones is to prove he's just as dominant inside the Octagon as champion while waiting for his long-time rival to return to action.
"Between him and I and the rest of the division, there's a divide. I think I can show that during the time that he's gone and while I'm holding onto the belt," Cormier said. "I need to beat these guys and I need to beat these guys impressively.
"A lot of people put pressure on themselves to win. I put a different kind of pressure on myself. I put more pressure on myself to win, but win as thoroughly as I can in all situations. I don't do that out of disrespect for my opponents -- I do that because that's what I expect out of myself."
Cormier knows his words might be misconstrued as cocky so he's clear to point out that bad things could still happen if he's not fully prepared for what lies ahead.
Gustafsson is the next challenge and as much as Cormier believes he's going to walk in the champion and walk out with the UFC title still firmly wrapped around his waist, one error could cost him everything.
"Make no mistake about it, if I don't fight correctly and have an off night, I could lose to every one of them, too. But we put in the work day-to-day to make sure I don't have those nights," Cormier said. "I put in that work to make sure every time I step into the Octagon, I'm 100-percent prepared and ready to go to war."
Cormier wants nothing more than to right the wrong in his first fight with Jones, but until that time comes he wants to tear through the UFC light heavyweight division and leave no doubt who the two alpha males are at 205 pounds.
He's well aware that two more title contenders -- Rashad Evans and Ryan Bader -- are fighting on the same card at UFC 192, but he's just being brutally honest when saying that when it comes to the 205-pound division, it really is a two-man race.
Saying that might earn Cormier some derision amongst his peers, so that's why he's determined to lay waste to any contender who steps in his path to prove he's willing to walk the walk after talking the talk.
"I believe with my skills I can compete against these guys, I can beat these guys, I can beat every one of them," Cormier said. "I can beat them all in dominant fashion if I fight the way I'm supposed to fight."