Dana White: Benson Henderson is a great guy, we wish him the best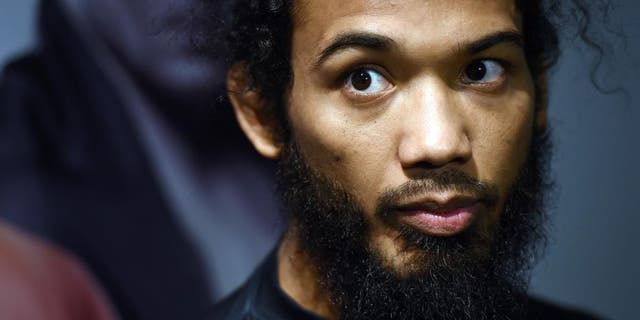 UFC president Dana White may have just lost former lightweight world champion Benson Henderson to competing promoter Bellator, but he has no ill will towards the fighter, who he calls a "great guy."
"I'm honestly happy for Benson," White recently told MMA Junkie. "I'm not angry. Who knows -- this could be the last contract he ever signs. He got the right deal for him. He's a great guy, and we wish him all the best."
Henderson won the world lightweight title in 2012 by beating Frankie Edgar, and lost it a year and a half later to Anthony Pettis.
"Smooth" has won his last two fights, after moving up to welterweight to test himself and take opportunities as they arose. The 32-year-old lost his most recent two contests at lightweight -- getting knocked out by now-champion Rafael Dos Anjos and then losing a razor-close split-decision to Donald "Cowboy" Cerrone.
White said that the UFC offered Henderson a contract to re-sign with the world's top MMA promotion that could have potentially paid him more than what he ended up signing for with Bellator, should he ever become a champion again. Ultimately, White and the UFC were unwilling to pay the type of up-front money Henderson was offered from their competitor, because they don't believe that he is on the up-swing of his career.
"The truth is we made him an offer that would have paid him substantially more -- like not even in the same ballpark -- than he's getting now if he were to become world champion again, but he chose their deal, which offered more up front," the executive said.
"He's a former world champion who's ranked No. 15 now (White did not mention what rankings he was referring to. The UFC does not currently rank Henderson at either lightweight or welterweight). We're looking for top-5 guys, guys that are going from 15 to 1, not the other way around."