Dan Quinn: Falcons will be ready to 'go for it in a big way' after bye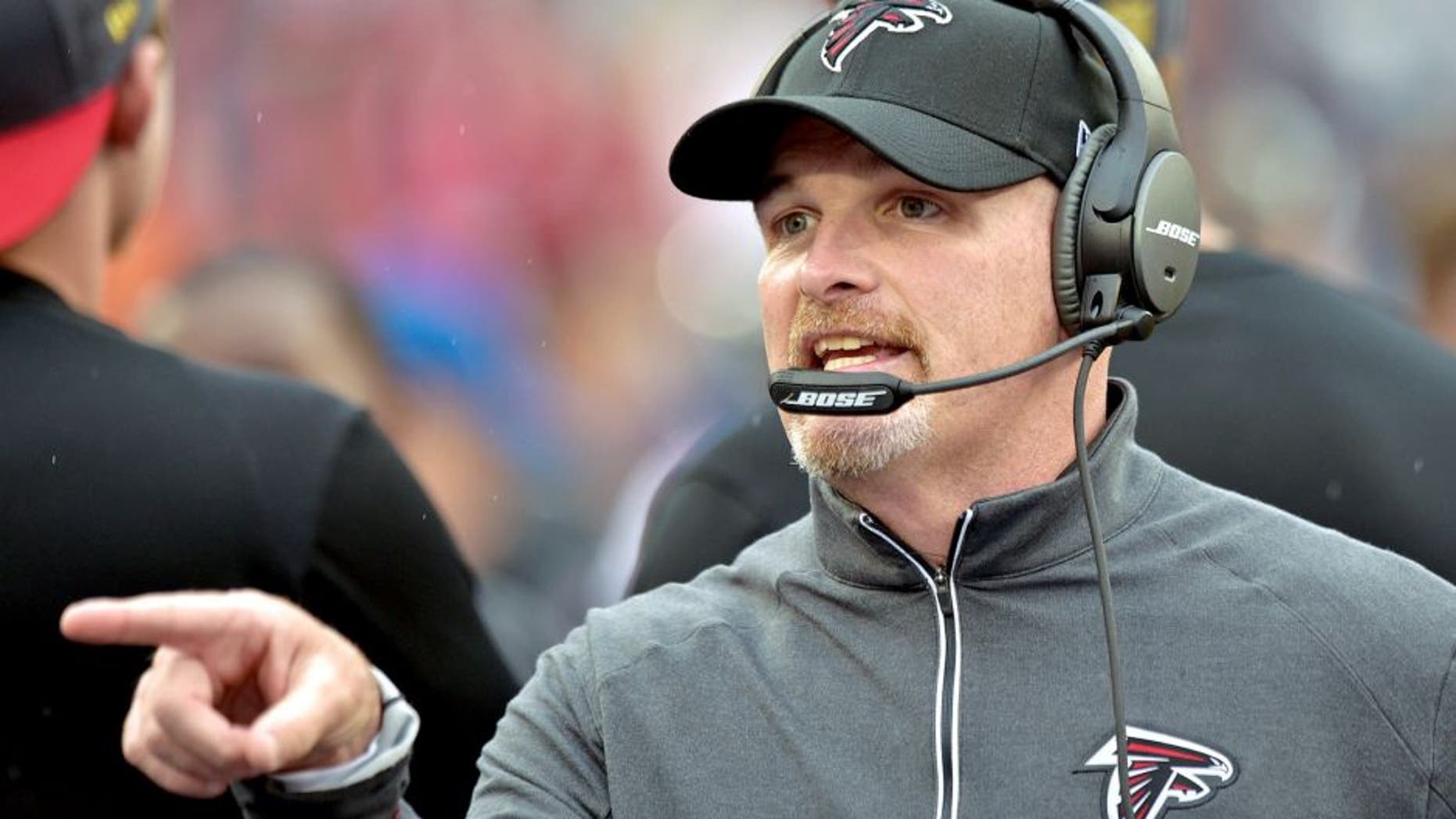 For the Atlanta Falcons, it's been a rough past few weeks. After starting out 5-0, the team has lost two games in a row and three of their last four. The most recent, a one-point loss to the San Francisco 49ers, came against a team starting their backup quarterback in Blaine Gabbert. The 49ers were also in a situation where they were without their three top running backs, and were using players picked up off free agency just the week before.
While it's been a confusing few games after such a hot start, head coach Dan Quinn knows that his team will come back ready to roll after their Week 10 bye week. According to JuliaKate E. Culpepper of The Atlanta Journal-Constitution, Quinn's focus is on improving in every possible way.
"We are going to find (ways to improve) and go attack every single spot that we can," Quinn said. "That's our mindset and that's what we'll go do."
When talking about the mindset after the bye, Quinn sounded like a man ready to fire up his group after the week off.
"We'll come back, get fresh, get rested up and get ready to come back after the bye and go for it in a big way." Quinn said.
Even after the rocky road that followed an impressive start, Atlanta has tremendous upside, and will still be a team to watch closely through the home stretch of the 2015 season.
MORE NEWS: Want stories delivered to you? Sign up for our NFL newsletters.