Dale Jr. on help from the No. 48 team: 'We are leaning on them pretty hard'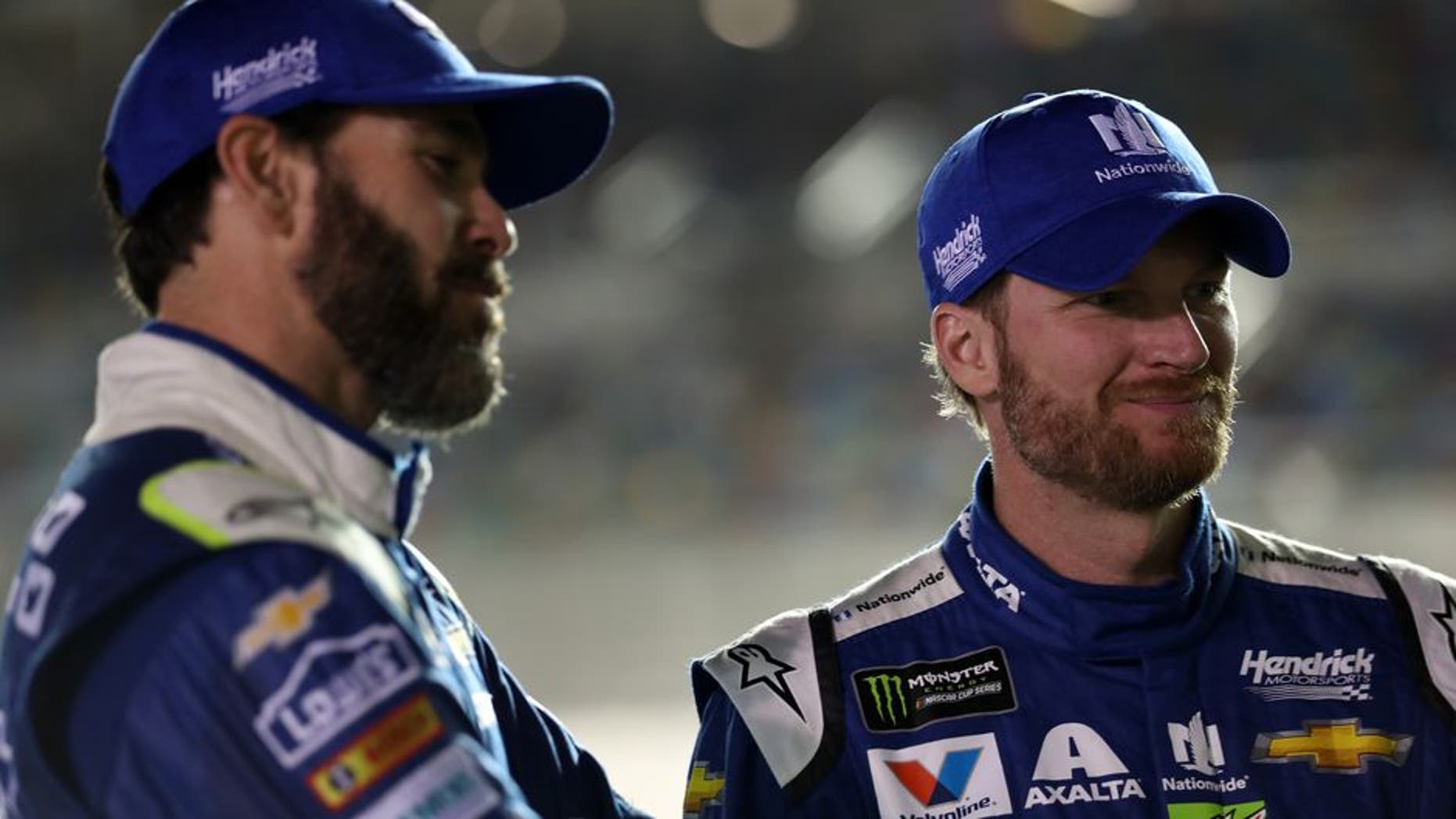 CONCORD, N.C. -- Dale Earnhardt Jr. continues to search for answers in this, his final Monster Energy NASCAR Cup Series season.
But they continue to be elusive as Earnhardt prepares for his last Coca-Cola 600 this Sunday at Charlotte Motor Speedway (5:30 p.m. ET on FOX).
In Thursdays lone Cup practice at the 1.5-mile track, the best Earnhardt could manage in his No. 88 Hendrick Motorsports Chevrolet was a top lap of 190.389 miles per hour that ranked 22nd fastest out of the 40-car field.
The really frustrating part of it for Earnhardt was that he ran the same setup as Hendrick teammate Jimmie Johnson, who was second-fastest at 192.472 mph.
We totally eighty-sixed all that stuff we ran last week and we put in Jimmies set-up just like him, said Earnhardt, who announced earlier this year that this will be his final Cup season. I was just asking (crew chief) Greg (Ives) how are we just like him if he ran a (nearly 28-second) flat (lap) and we ran a (28.363) in practice?
Earnhardt did say he appreciates all the help the No. 48 team of seven-time and defending Cup champion Johnson, and Johnsons crew chief Chad Knaus, have attempted to give Earnhardt and his team.
Greg and Chad got real close this week and me and Jimmie have been in communication, Earnhardt said. Jimmie has come by the car a couple of times in practice already looking at notes and printing out our driver traces and trying to figure out whatever we can do to help me.
One of the things about Jimmie that Ive always thought was pretty cool was he was always open to looking at other drivers traces and adjusting how he drives.If he sees a guy go through the corner who does something different with the gas or the brake, he will try it.And he encourages me or any other teammate to do the same thing.
In other words, there are little adjustments and techniques to Johnsons driving style that are always evolving. And he has encouraged Earnhardt to remain open to all those possibilities as the No. 88 team tries to turn around its thus-far disappointing season.
Through the first 11 points races, Earnhardt has only one top-10 finish. He sits 24th in the current point standings -- and he was horrible in last Saturday nights Monster Energy All-Star Race at Charlotte, finishing next-to-last in the 20-car field.
Johnson finished third in the All-Star Race after contending for the win.
(Johnson) comes over with these printouts and says, This is what Im doing with the gas and this is what youre doing and this is where the time is getting loose and maybe try this and that and the other. Earnhardt said. He is a super teammate. Im lucky to be able to work in the same shop with him. He has certainly been an influence on my success and my enjoyment in the sport.
Yeah, we are leaning on them pretty hard this weekend. Considering how we ran and how they ran last weekend at the All-Star Race, we are leaning on them pretty hard.