Dale Jr. fans might not have liked it, but he has no issue with Johnson passing under caution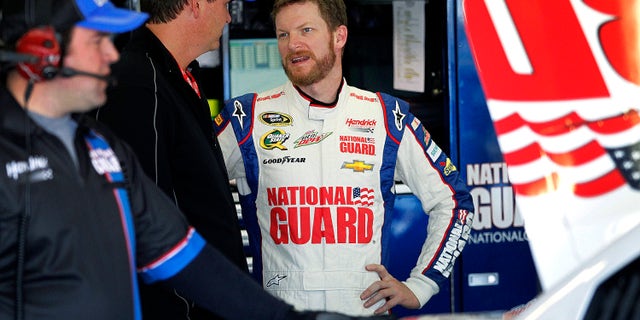 NEWYou can now listen to Fox News articles!
FORT WORTH, Texas – Dale Earnhart Jr. has no issues with Hendrick Motorsports teammate Jimmie Johnson for passing him under caution at Martinsville.
Earnhardt said Thursday he would have done the same thing in the same situation.
Johnson was leading last Sunday when Earnhardt's car spun out and brought out the caution. Johnson did try to slow down when his No. 48 got near where Earnhardt was, but eventually went around Earnhardt and put the No. 88 down another lap.
Earnhardt says he had two left-side flat tires and it would have been pointless for Johnson to wait and risk losing the lead. Johnson went on to win the race.
While fans of Earnhardt lashed out against Johnson on social media, Junior says Johnson wasn't doing anything that he wasn't supposed to be doing.