Dale Earnhardt Jr. raises nearly $160k for hungry kids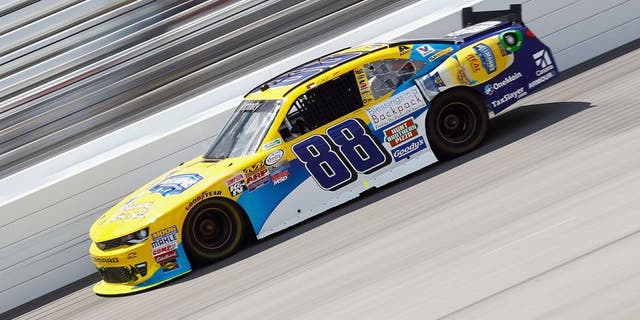 The intriguing thing about social media is there's often no rhyme nor reason to why some topic or image or video goes viral. Sometimes, it just does.
Just ask Dale Earnhardt Jr.
Three weeks ago, NASCAR's most popular driver Tweeted that he liked sandwiches made of white bread, Hellman's mayonnaise and bananas. The ensuing publicity damn near broke the internet.
Television news shows in several markets aired segments with talent eating the sandwiches on air and debating the taste.
Men's fashion magazine GQ wrote about it.
The foreign press picked it up, too.
Bristol Motor Speedway and Richmond International Raceway began selling the sandwiches.
Suddenly, banana-and-mayo-on-white-bread sandwiches became water cooler talk nationwide.
No one was more surprised than the driver himself.
"I took a picture of it and Tweeted it," Earnhardt said of his gastronomical concoction. "I had no idea that was going to take off like it did. The thing is like 25 percent of the country knew exactly what I was talking about and the rest were completely disgusted. It got a lot of attention."
To his credit, Earnhardt game up with a great idea: He and his team built a website that raised money for Blessings in a Backpack, a charity Earnhardt's Foundation has long worked with.
Tuesday, Earnhardt sent out another Tweet, this one with the results of the fundraiser. And the big numbers are proof that whether you like the sandwich or not, it was a winning effort for a great cause.