D.J. Fluker says goodbye to Chargers fans after release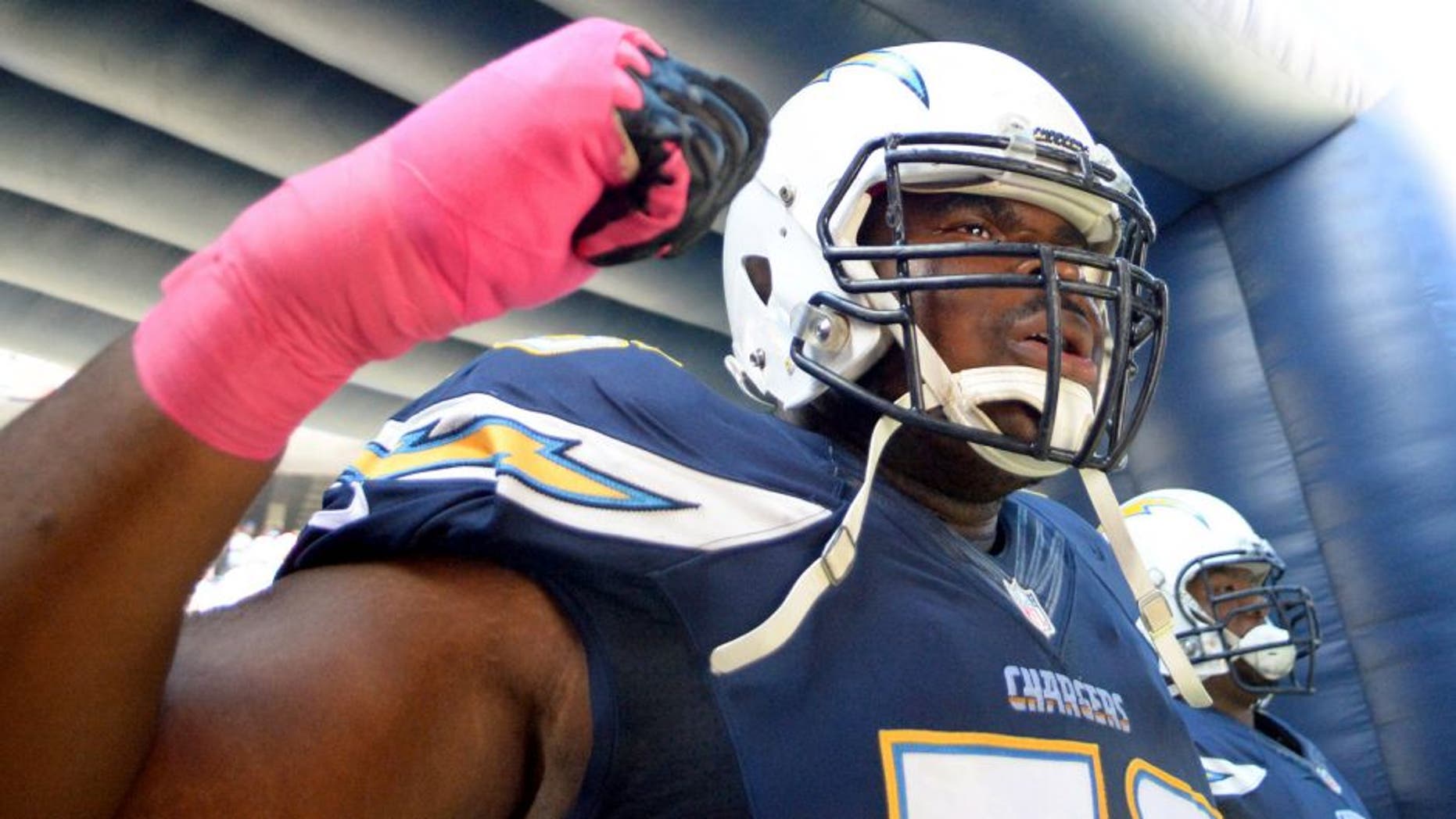 The Chargers had a busy Tuesday, releasing former first-round guard D.J. Fluker, cornerback Brandon Flowers and receiver Stevie Johnson.
Fluker, the 11th-overall selection in the 2013 NFL Draft out of Alabama, started 59 games over his Chargers tenure at both tackle spots and guard.
Fluker took to Instagram to thank the Chargers fans.
"Thank you to the @Chargers organization for calling my name 4 years ago and instantly changing my life. I'm forever grateful for my teammates, the fans, and most importantly the city of San Diego. That place has been home for me for so many years and I'll cherish the memories," Fluker wrote.
"You welcomed me with open arms, and I appreciate you endlessly because of it."
Flowers, who spent the last three season (2014-16) with the franchise, intercepted four passes (including one for a TD) during his time.