D-backs win arbitration case against Shelby Miller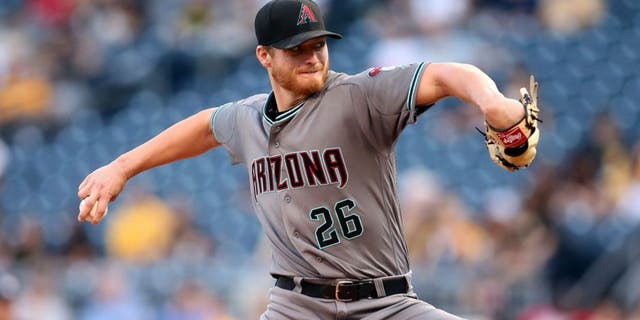 ST. PETERSBURG, Fla. -- Salary arbitration was yet another loss for Shelby Miller.
The Arizona Diamondbacks won their salary arbitration case against the pitcher, who will be paid $4.7 million this year instead of his $5.1 million request. Arbitrators Andrew Strongin, James Oldham and Phillip LaPorte made their decision Friday, a day after hearing arguments.
A 26-year-old right-hander, Miller went 3-12 with a 6.15 ERA in 20 starts last year and made $4.35 million.
He was acquired from Atlanta along with minor league pitcher Gabe Speier in a December 2015 trade that sent No. 1 overall 2015 draft pick Dansby Swanson to the Braves along with outfielder Ender Inciarte and pitcher Aaron Blair. Miller was demoted to the minor leagues in July during the All-Star break, made eight starts for Triple-A Reno and returned Aug. 31.
Teams are 3-1 in arbitration. Boston pitcher Fernando Abad and Baltimore catcher Caleb Joseph also lost, and Oakland outfielder Khris Davis won.
The Diamondbacks have one more case set to go to arbitration later this month against pitcher Taijuan Walker.