D-backs send Bradley to minors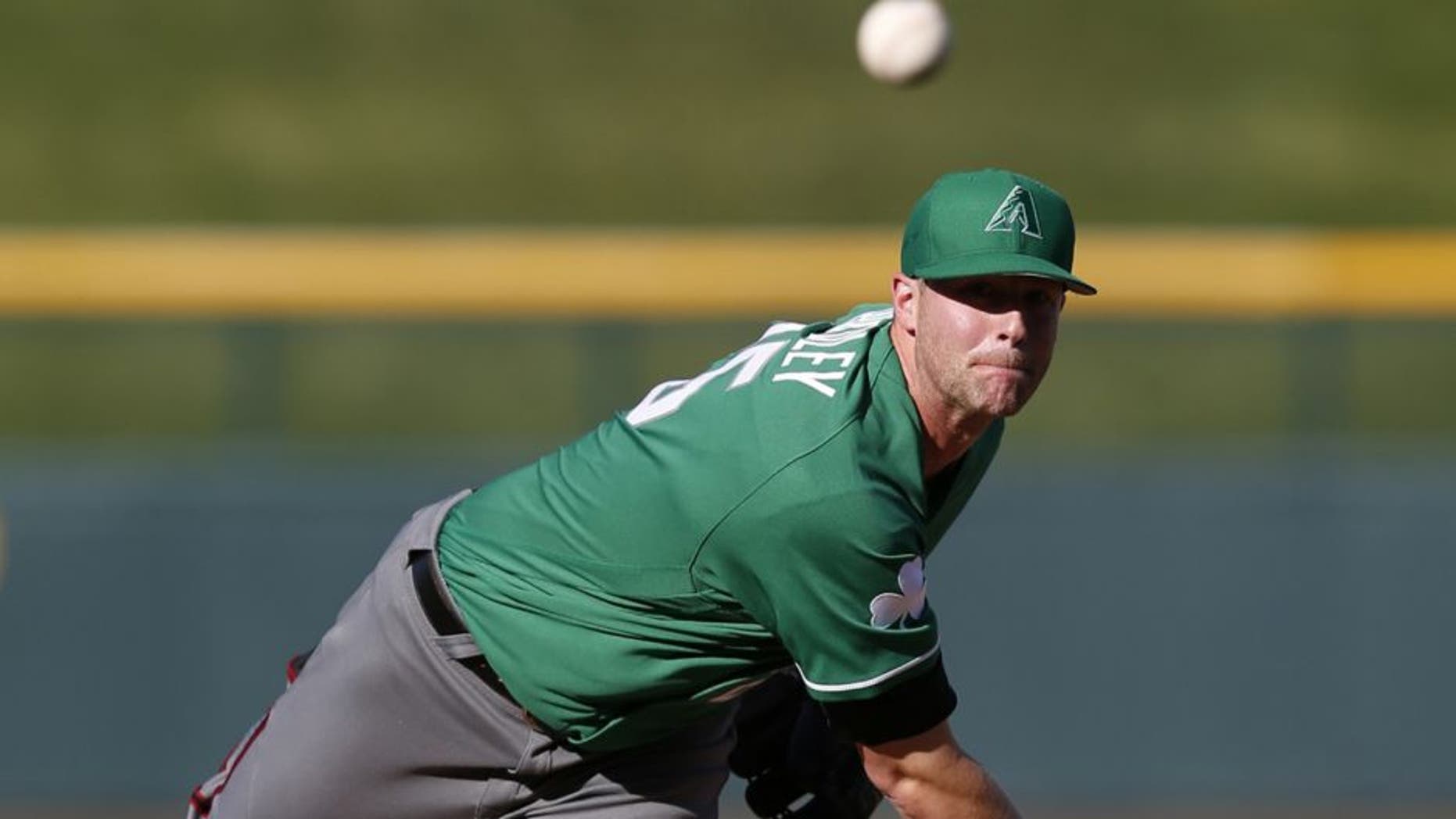 SCOTTSDALE, Ariz. -- The Diamondbacks on Monday moved one step closer to completing their starting rotation, but manager Chip Hale wasn't ready to announce a winner in the competition.
Right-handers Archie Bradley and Tyler Wagner was optioned to Triple-A Reno as part of five moves the team made. Both Bradley and Wagner were in contention for the rotation when camp began.
Left-hander Robbie Ray and righty Zack Godley are the only others still in big-league camp.
Ray was the presumptive favorite from the start and he has done nothing but help his case. He has a 1.86 ERA and allowed seven hits in 9 2/3 innings.
Bradley, meanwhile, gave up 10 earned runs in 10 innings and Wagner gave up five in 10 innings.
"He understands the situation," Hale said of Bradley, who forced his way into the rotation out of spring training last season before injuries derailed his rookie season.
"Even though he struggled, it's coming out of his hand much better this year," Hale said. "His fastball command, we think, is where it needs to be. He just needs to get more command of his off-speed pitches. That's very important right now."
Ray is scheduled to next face the Giants on Wednesday. His official inclusion in the rotation appears only a matter of time.
"He is pitching well enough to be that guy," Hale said over the weekend.
Godley, who has allowed 13 runs in 8 1/3 innings, likely will pitch Thursday against the Padres.
In other roster moves, left-hander Keith Hessler and outfielder Gabby Guerrero was optioned to Double-A Mobile and outfielder Zach Borenstein was reassigned to minor league camp.
* Center fielder A.J. Pollock took batting practice on Monday as he makes his way back from a sore elbow that has kept him out since March 8.
"He looked great," said Hale, who pitched to Pollock.
There is no timetable yet for the All-Star's return.