D-backs mascot flips out on Addison Russell after flying bat almost nails him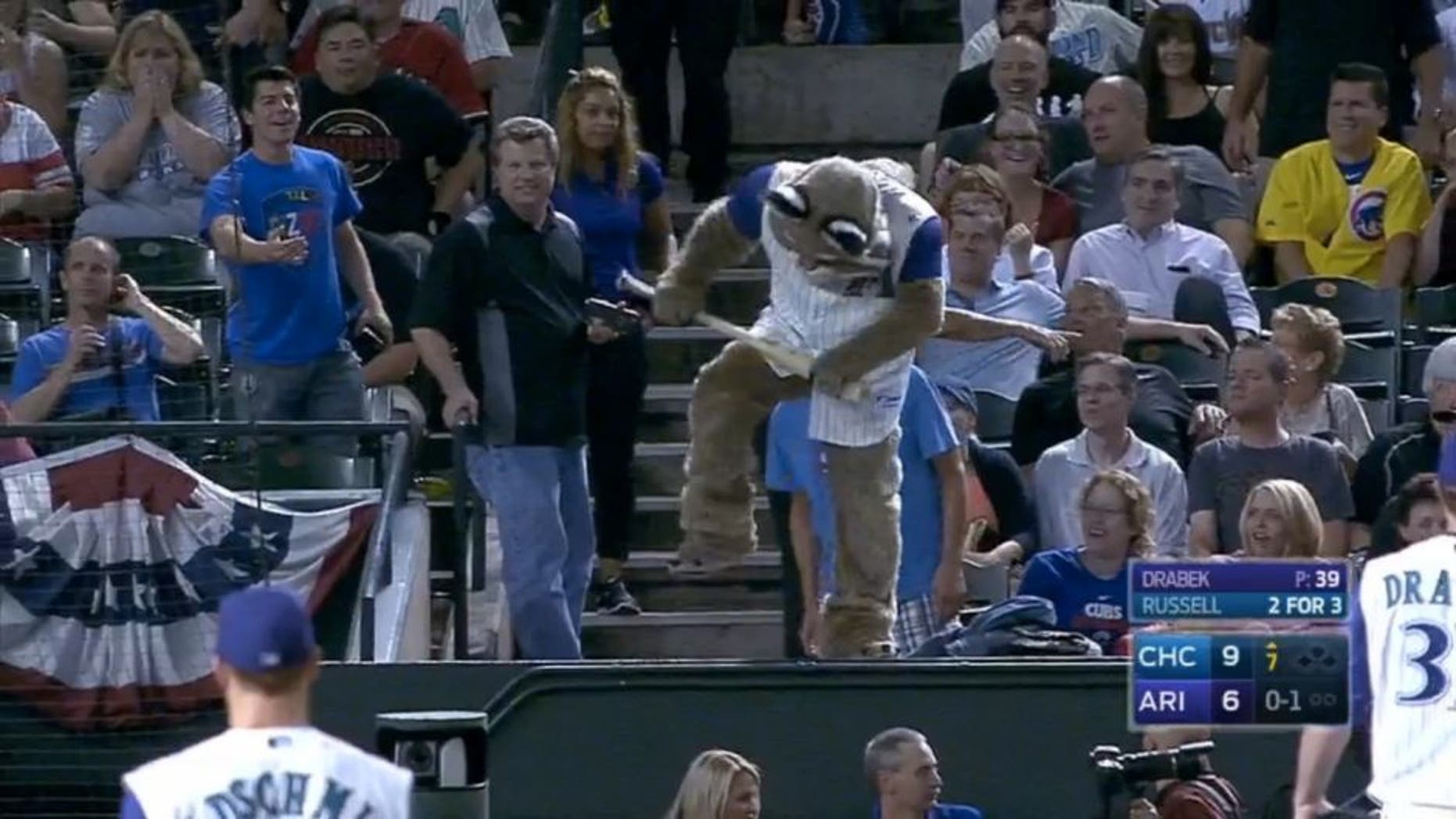 Bats flying into the stands at baseball games are nothing new. Fortunately, injuries are avoided most of the time, but it's a scary sight, nonetheless.
Addison Russell of the Chicago Cubs flung his bat into the crowd on Thursday night, and the "fan" that was nearly hit was not happy. Of course, it was the Arizona Diamondbacks' mascot, Baxter, who proceeded to get on top of the dugout and attempt to snap Russell's bat.
Can you blame Baxter? He was nearly decapitated while casually sitting back, watching a baseball game. He might need to hit the gym, though. His strength seems to be lacking.