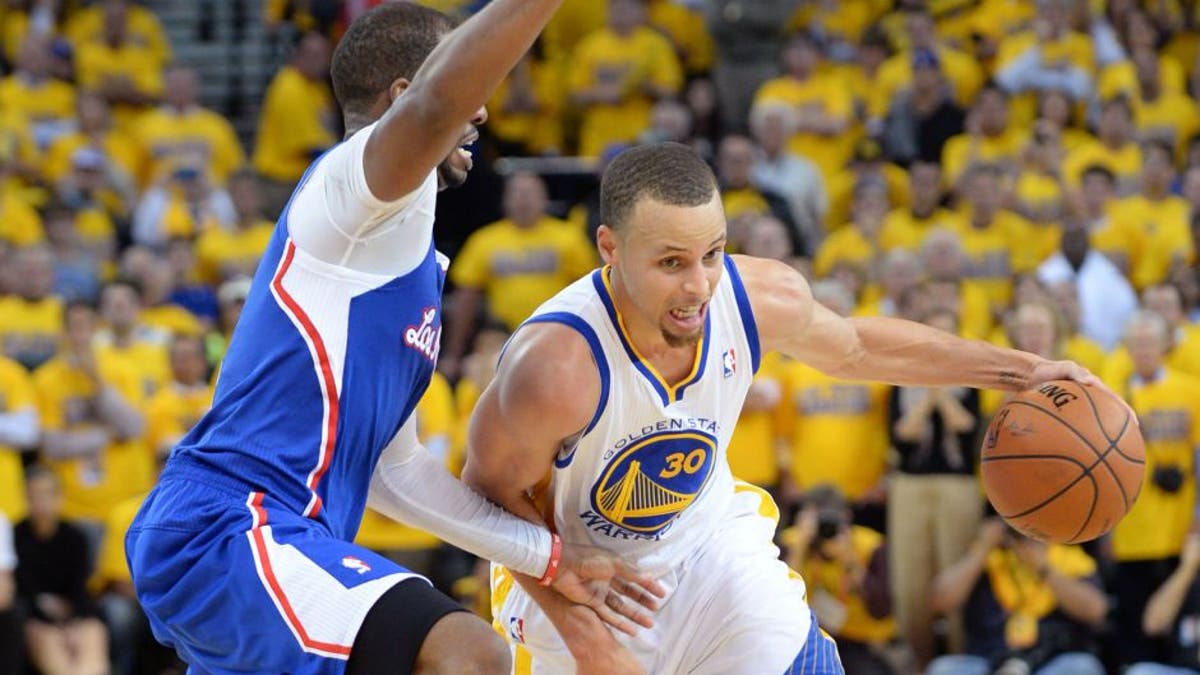 The 2014-15 season was filled with countless Stephen Curry highlights.
One play, in particular, stood out above the rest.
Back in early March, the Los Angeles Clippers were visiting the Golden State Warriors at Oracle Arena. The Warriors controlled the game from the jump, before the Clippers momentarily turned it into a back-and-forth contest.
And then the move happened.
Curry curled around an Andrew Bogut high screen on the left wing, splitting Matt Barnes and Chris Paul with a behind-the-back dribble, before stepping back -- in front of DeAndre Jordan and Spencer Hawes -- and nailing a contested 3-pointer over Paul.
The play dominated sports TV for days, as it combined Curry's two greatest skills -- ball-handling and 3-point shooting -- in one 10-second clip.
At a recent DEGREE Men's golf event, Curry told DIME that that was his favorite move of the season:
"The four-dribble combo to an off-balance three was probably my favorite one of the year because I -- for the life of me -- couldn't tell you what was going through my head when I was doing it," Curry told DIME.
"I had 100 percent confidence that it was the right decision at the time, but I just don't know -- once you start to commit to a move -- where the creativity came from. I've done all those moves at some point in my life, but it was just the perfect choreography of weaving through traffic ... so it was pretty fun."
And it came against the Clippers, the Warriors' most hated rival, which makes it just a tad sweeter, of course.
(h/t DIME)